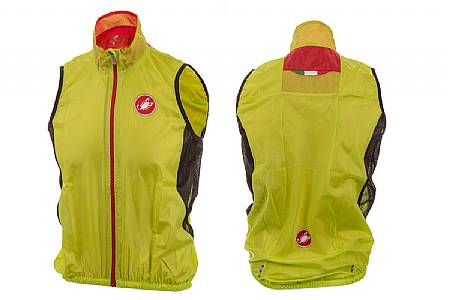 Cycling Enthusiast
Portland, OR
3 of 5 customers found this review helpful.
European sizing is crazy
I swear I'm not a big guy at 6'3.5 198 lbs but the 2XL is right on the edge of being too tight. I'm debating returning it but there's no larger size. Props for the auto price match mid order.
Thank you for your feedback.
Competitive Racer
Portland, Oregon
Well made, good fit, lightweight and packable.
I bought this for the transition to spring and for cold mornings it is great with arm warmers and a pair of lightweight gloves to make the start of any ride comfortable.
Last weekend I had a ride that started at 8am in the 40s and finished around noon in 70s, this vest saved me from shivering my way the first 10 miles.
I love how small it packs down and there really isn't a reason to pack it if you think you may need it for a cold start or chilly descent.
Thank you for your feedback.