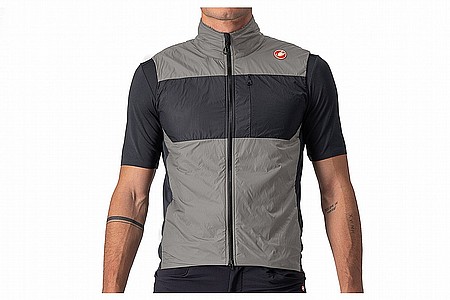 by
Cycling Adventure Tours
Cycling Enthusiast
Central Oregon
Great layering vest that is lightweight and still warm
This vest was the perfect clothing article for a multi-day tour. On cool mornings I can wear over a base layer and under my jacket for the right amount of warmth, and It's thin enough so it doesn't add a lot of bulk. When the day warms up, it packs down really small so it doesn't take up a lot of space in the pannier. I'm always going to take this vest with me on my tours! I found the size to run smaller than normal. I had to return the first one and get one size larger than I normally wear.
Thank you for your feedback.
The Last Mid Season Vest You Will Ever Buy
Made for those cool days where the sun isn't shining. Did a 4000ft climb. The descent was needed for sure. Had no arm warmers just the jersey and vest. On the climb out the sun was shinning and I was sweating a lot. Wanted to pull over to remove it but I just unzipped it instead. Definitely kept me warm. Perfect if the heat of the sun was not on my back. Would purchase again. Sizes are true and fits snug. Tight is right!
Thank you for your feedback.