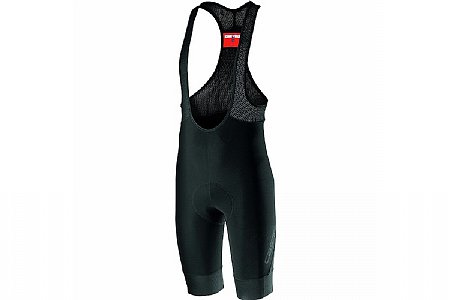 Cycling Enthusiast
Bear Delaware
7 of 7 customers found this review helpful.
Exceptional fit, comfort and warmth in a cold weather bib short for Spring and Fall riding.
Castelli has created a bib short that could be worn under a lighter pair of tights in Spring or Fall or potentially a very cool Summer morning. They are exceptionally comfortable and I have worn them on fifty mile rides with little complaint form my backside. My pair of size medium fit my 5 foot 9 inch frame nicely. I usually weigh between 160-165 pounds. If you are tolerant of "lower" temperatures these would be excellent for 50-60 degree rides all by themselves. With all my new Castelli gear I have stopped putting them in the dryer after washing even on the super delicate setting. Read the directions for yourself and given the amount of money involved I say err on the side of caution. I wish I could put them in the dryer but I'll trade off the time between uses to have them last longer. I like them that much.
Thank you for your feedback.
Cycling Enthusiast
Portland,OR
Great Winter Shorts!
Have done several rides in these so far. The fit, cut and the chamois are perfect! They provide good warmth. I don't ride much when it's less than 40 but I think I'd still be comfortable in them at even lower temps.
Thank you for your feedback.
Great for cooler weather!
Great for cooler weather! I was looking for a midweight bib to get through the winter and this definitely was a good choice. Fit and overall construction are what I expect from Castelli and these are my go to shorts when the temperature drops.
Thank you for your feedback.