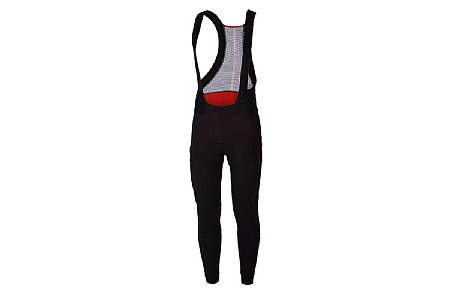 Seams ripping
Received 4 months ago, worn maybe 8 times. Seam that secures chamois to tight has unravelled and item is unusable in its present state. Item is a little warmer, water-resistant and tighter than my other bib tights - the Giordana Fusion tights but not as comfortable as those. I'm disappointed in the quality of items I have received from Castelli and am likely to not buy any more clothing from Castelli. I have purchased a number of items from Giodana (unfortunately BTD does not carry Giodana) and find them much better made and with finer fabrics. Good-bye Castelli forever.
Thank you for your feedback.
Cycling Enthusiast
Liberty Lake WA
Finally a pair of bibtights that will keep me warm from 32 degrees and up.
I bought a pair of these tights late last fall. In fact so late I was unable to use them because of snow and gravel on the shoulders of the roads and on the bike paths in Eastern Washington. Early this spring I put them to them to good use. They are well designed for temperatures that range between 32 degreesF and up to about 50 degrees F. Above those temps they are to warm. They seem to be well made but do run on the small size. I sized up one and was fine. They are a little more money but well worth the cost because they are the first bibtights I have owned that will keep yuou warm at the very low end of my riding temperature range.
Thank you for your feedback.