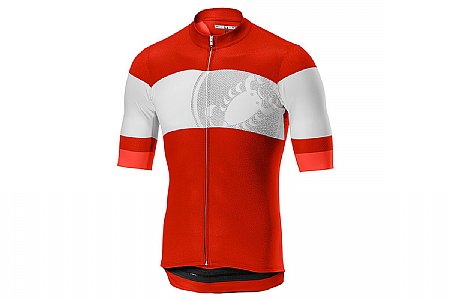 Competitive Racer
Raleigh NC
Cycling Enthusiast
Pico Rivera, CA
Good quality but sleeves longer than I like
Overall the quality and fit of the jersey is fine. I don't however care for the length of the sleeves as they tend to bunch up at my elbow. I guess on cooler days this might be a good choice if a long sleeve is not warranted. I tend to buy several colors of jerseys I like since I'm a daily rider and go thru jerseys quickly. I will not however acquire and additional color in this style.
Thank you for your feedback.
Cycling Enthusiast
Chicago
Don't bother at any price
Cycling clothing is notoriously small, but this goes beyond all others. Bought this for my husband in XL, his normal cycling apparel size L or XL. The jersey fits me, at 128 lbs, 5'3. So guys, unless you are the size of a racehorse jockey - don't waste your money.
Thank you for your feedback.