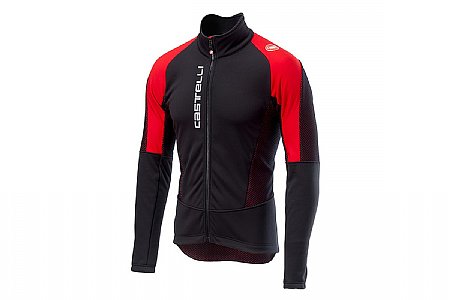 Cycling Enthusiast
Modesto, CA
Actually looks nicer than in the photo
Didn't think I was going to get to use this until next winter, but had some cold days on some Tahoe rides and was glad I brought it.
Important! I was warned that this runs small and they were right! Get a size larger than you usually do.
Thank you for your feedback.
Cycling Enthusiast
Wisconsin
3 of 3 customers found this review helpful.
Buy MUCH bigger than you think you should
I was psyched to buy a new cold weather jacket and thought this would be perfect. Scrutinized the sizing chart closely, had my wife measure my chest, twice, to make sure we got it right. Chart said go with XL, but to be safe I ordered both and XL and XXL. Can't miss, right? Nope. No jacket for you. I'm a big guy for a biker (6 foot, 200 pounds), but not huge, and these jackets must be sized by seriously underfed people, even by roadie standards. So, back into the box they go for a return, and I'm out the shipping charge for that. C,mon BTD and Castelli, it can't be that hard can it?
Thank you for your feedback.
Cycling Enthusiast
Northern Ohio