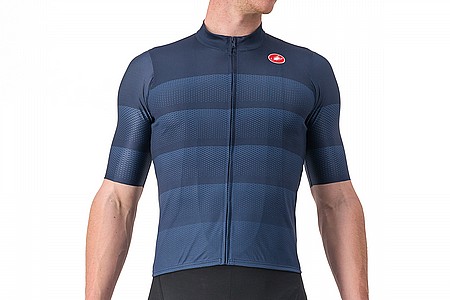 User submitted reviews
Review by Jose

Castelli Men�s Livelli Jersey, size L

First Castelli purchase ever, Jersey fits perfectly ! I am 184 lbs, 5�10� and got size L which is what I usually wear. The fabric feels great and moisture wicks away easily. Thinking about buying the same but different color.

Thank you for your feedback.
Review by Joe Crabtree

This is a great jersey

This jersey comes as sized. It is a snug fit, yet it moves with you without restricting your movements. It also is cooling in the wind and breeze on the warmer days. It�s worth the price!

Thank you for your feedback.