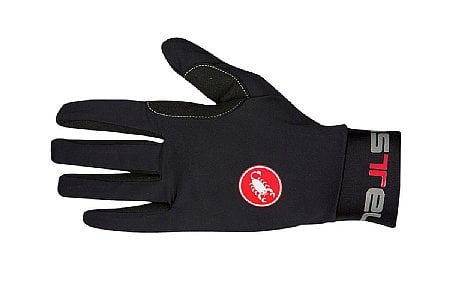 Cycling Enthusiast
Seattle, WA
Love the glove but super tight fit
The gloves work great for my rides in the upper 40's. Don't think I would use them in anything colder than that. I like the feel of the gloves, they are comfortable and gave me a good grip and feel for my brakes. The only downside is the wrist is so tight that it's super difficult to take off. I ripped a seam slightly trying to take my gloves off at a cafe stop. I am a fairly lean and not at all a heavy set person. Gloves would be perfect if it weren't for the difficulty of removing them.
Thank you for your feedback.
Competitive Racer
Sacramento, Ca
1 of 1 customers found this review helpful.
Awesome gloves!
Picked up a pair of these while on sale, glad I did! Have been wearing them all through winter and they have not failed me yet. Temps have dropped into the high 30s and these gloves hold up! Comfortable, stylish and work better than expected.. No complaints.
Thank you for your feedback.
Competitive Racer
Los Angeles ,California
Cycling Enthusiast
Greater Vancouver, Canada
Perfect for cool but not cold riding
These gloves are great for autumn and spring riding when the temps are not low enough to require a winter glove, but not warm enough for bare hands. I use them on dry rides for temps 8-14 Celsius. They are nice option to something like the Defeet Wool Duraglove, which also fit in the same temperature range but IMO they stretch out and eventually tear too soon. The Castelli Lightness holds its shape better, but they are not the most durable either. I shredded the palm when I stupidly wiped a tire with the glove on. I'll knock off a star because I felt they should have survived that, but they are good enough that I bought a replacement pair.
Thank you for your feedback.
Cycling Enthusiast
Portland
Cycling Enthusiast
Lafayette, LA