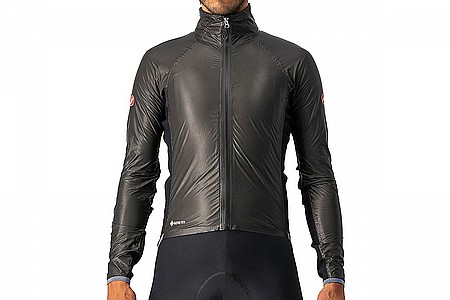 Cycling Enthusiast
Dublin, OH
Outstanding All Day Rain Protection
I purchased this jacket with rides where I needed rain protection throughout. I have an older Gore ShakeDry jacket without pockets that I often carry in a jersey pocket as an emergency rain jackets, but now I was looking for something with pockets that I could keep on all day. The Idro Pro 3 fit the bill.
A couple of the key differences with this jacket compared to the Idro 3 are the aforementioned pockets and a longer tail in the back. The jacket is made of the Gore ShakeDry material but also has several stretch panels that add to the comfort. I bought a medium and am 5'11", 155lb. It fits comfortably, not skin tight, but not baggy.
I was able to put the jacket to the test during a ride this week. It was 36F and rained steadily the whole time. I wore an Assos Winter baselayer underneath and Castelli RoS tights. I kept the jacket fully zipped and this was comfortable, never irritating around my neck/chin. The jacket repelled the water and kept me perfectly comfortable. Despite it not being insulated, it worked great in combination with the Assos baselayer. I kept my phone stashed in one pocket and some food in the other. The long tail helped keep water from hitting my backside. In the end I road for nearly 4.5 hours without issue.
If you are looking for a stashable emergency only jacket, then the non-Pro Idro 3 would likely be a better bet. But if you are looking for something that can be worn all day, I'd highly recommend this one.
Thank you for your feedback.