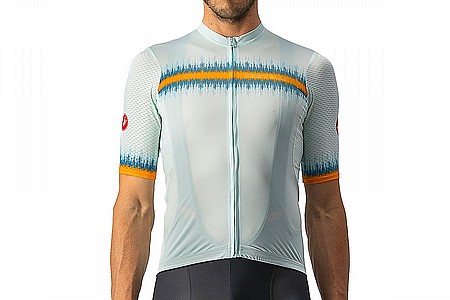 User submitted reviews
Review by Jon Tate

2 of 2 customers found this review helpful.

Good looking Castelli jersey

Castelli's higher end jersey's are very often the best deal I can find. They are indeed made of good quality and the fit is slim, but functional. Medium is nearly always the best fit for my 6'2" 165lbs frame. I can reach the pockets without dislocating my shoulder. The zipper works. It doesn't sag in the back when I've loaded up for a long ride and have a lot of bars, gels, etc. onboard. And on top of all that, this jersey looks really cool. I got the mustard/yellow one with red/white highlights. Ride on!

Thank you for your feedback.