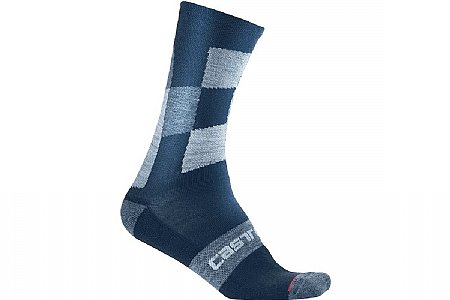 Cycling Enthusiast
Laconia NH
Cycling Enthusiast
Vancouver, WA
NIce color at least
I bought these because I like the style. I
They have a nice cushioned foot and are thin and breathable on top and the cuff is thin as well. This may be Castelli's warmest sock, but it's not warm enough for me.
In 55 degrees with toe covers, my toes got pretty cold after about 30 minutes while putting in a good effort. I don't get cold feet with the DeFeet Wollie Boolie with the same shoes and toe covers and can wear them when it's colder as well.
There are much warmer socks for the money. Just not nice enough fabrics or warmth for the price.
Thank you for your feedback.