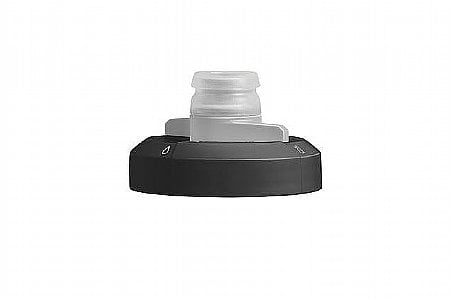 Cycling Enthusiast
Nashville, TN
Much easier to clean
I bought these tops to replace the old style tops I had on my Camelbak Podium Ice bottles, As expected, they fit perfectly and do not leak. I have not noticed any difference in the volume of liquid from the old top to the new. The best change is the ease to clean these new tops. The come apart so you can get to those places you couldn't get to easily to clean the old tops. Cheaper than buying the bottle and top when you only need the top.
Thank you for your feedback.
Cycling Enthusiast
SE Texas
Nice Improvement
CamelbaK is steadily improving its signature bottle. It has found a way for users to more easily disassemble the cap and clean the gunk out of the internals. The only downside for me is that the parts underneath the cap take up space inside the fluid contents of the bottle. So, there is no filling with liquids to the brim or near the brim as with the previous generations of the cap. Overall, nice job by Camelbak.
Thank you for your feedback.
Improved Design
Several of my Camlebak Podium bottles were still in good condition; however the caps were not. This was a much cheaper solution than replacing the entire bottle and cap. The new design is improved and should last longer.
Thank you for your feedback.
Cycling Enthusiast
Western NY
Cycling Enthusiast
Chicago
Cycling Enthusiast
Naples, FL
Cycling Enthusiast
Mlps, MN