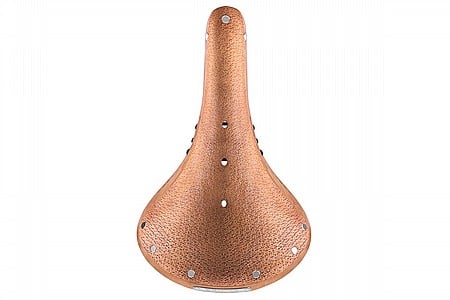 User submitted reviews
Review by rlirishbob

Daily Commuter

New Orleans.La.

B17 softened saddle great seat and break in period is very short!

I am retired and I begin every morning with a 20 mile ride! I average over 200 miles with my

work outs! When I am in a hurry I sometimes ride with cotton shorts. The saddle works very well

The saddle is so comfortable. I did apply mink oil and now the saddle is really soft and ready for

action.

Thank you for your feedback.
Review by Tad Teays

2 of 2 customers found this review helpful.

It's Not all that soft

I'm not dissatisfied, there is a bit of softness to the finish, but if you think this is broken in, you might want to think again. It is like any other new Brooks, hard as a hockey puck.

Thank you for your feedback.