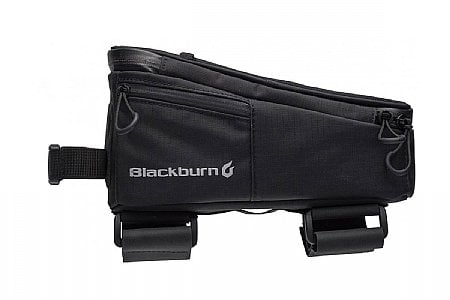 Didn't work for me
Got this for my wife on her 46cm gravel bike and she didn't like using it - brushed up against her legs, wasn't large enough to comfortably fit her phone. I tried it on my bike and couldn't get it to sit securely around a steel top tube. Seems well made, but haven't really used it because the mounting system didn't feel secure to me. M
Thank you for your feedback.
3 of 3 customers found this review helpful.
Improved bag, defective design
The Outpost 2.0 bag is an improvement over its predecessor in that the mounting straps are removable however, the mounting holes in the bag do not line up with the top tube frame bolts on my Salsa Journeyman. The bag can still be used with straps however, it is frustrating to purchase a product specifically because of the ability to use it as a bolt on bag and then find you cannot use it for its intended purchase. Blackburn customer support was not helpful in resolving the issue.
BikeTiresDirect.com Comments
Hi there. Sorry to hear that this bag didn't work out! Please feel free to give us a call or send us an email and we can help you find something that will work better for your setup.
-The BTD Team
Thank you for your feedback.