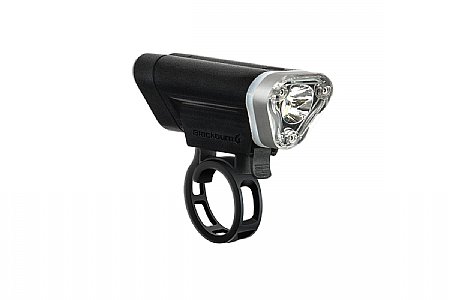 Daily Commuter
Port Townsend, Washington
good light for the money, but not super powerful
I use it to commute in the winter on unlit country roads, mostly on flashing mode- to be seen and use another more powerful light to illuminate what's ahead. It is good enough as a backup main light , in a pinch.
Thank you for your feedback.
Cycling Enthusiast
Highlands Ranch, Colorado
First front light I have ever purchased and I am totally satisfied
Because on several of my bicycle rides I need to go into underpasses, which, have little lighting and on-coming cyclist were having a hard time seeing me. The front light has solved the problem as I can tell the on-coming cyclist can see me. I especially like that it is a battery light rather then a rechargeable. I use the blinking setting for effectiveness.
Thank you for your feedback.
1 of 1 customers found this review helpful.
It was alright, until it Wasn't
I had one of these which put out a moderate amount of light. I was okay with that until it got a bit wet and the electronics must've shorted out somehow. After that I couldn't get it to turn Off without taking the batteries out. The good thing is that Blackburn stands by their products; I had another one of their lights with a rubber strap which tore. I contacted them with the details and they sent me a new one.
Thank you for your feedback.
Cycling Enthusiast
hills above Scappoose