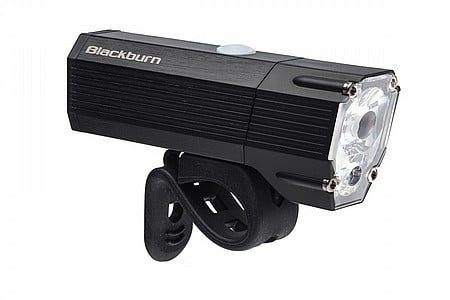 User submitted reviews
Review by gabe

Casual Cyclist

pittsburgh Pa

pretty good light

Liked the product. the only problem is the rubber turn on button broke and I have had to put a plastic part under it to make it work.

Thank you for your feedback.
Review by MrMole

Cycling Enthusiast

Phoenix, AZ

1 of 2 customers found this review helpful.

Not very good!

Build quality looks good but that's the only nice thing I can say about this light. Measured light output degrades very rapidly (down to 1000 lumens @ 5min., 500 lumens @ 60min.) in the blitz mode so realistically "FAR LESS POWERFUL THAN CLAIMED". Single program user interface requires clicking through 4 steady and 2 flash modes to toggle between different preset levels + the mode button feel is pretty stiff. The strap mount doesn't hold the light tight enough to keep the beam from bouncing on rough ground + may be unreliable since I've seen a tear failure on one of the Dayblazer 1500 online reviews and I've experienced the same thing with one of my old 1100's.

Thank you for your feedback.