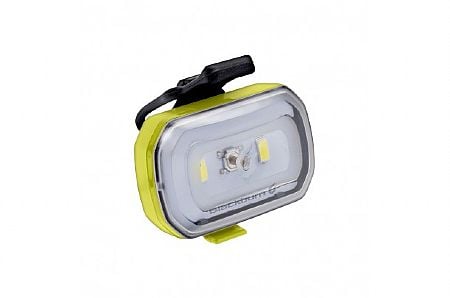 Cycling Enthusiast
Albuquerque
6 of 6 customers found this review helpful.
Super bright and attention getter
Love this little light.
I use it in the flash mode to be more visible to motorist, and have it mounted on my fork so I am visible when coming to and crossing an intersection.
I also use a taillight.
I also really like the convenience of the usb recharge.
The only thing I would like is that the onoff and selection function which is accessed by pushing on the lens was a little more sensitive. It does take a bit of pressure to make it work.
Thank you for your feedback.
Cycling Enthusiast
Cleveland ,OH area
5 of 5 customers found this review helpful.
It's bright , easy to mount, and has adequate battery life.
I always use a front flasher now. 4 or 5 bikes going down the road with flashers going get a motorist's attention, I hope. This one mounts easily and it switches onoffblink easily. I haven't done a calibrated trial, but it lasts at least 3 hours on blink. Might go 4.I haven't done any 4 hour rides this winter but one, I think it was still alive.I was too beat to check. It weighs next to nothing. I had been using a Knog. This is better.
Thank you for your feedback.