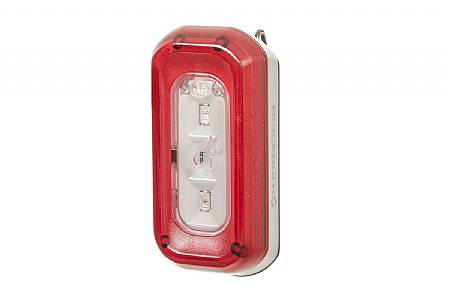 Cycling Enthusiast
Boynton Beach, Fl
Great light. Very bright.
I use the light every time I ride (3 times a week). It is very bright with several settings. The battery lasts for several rides. The first one I received, charged almost instantly and worked until the charge was deleted. I could not get it to charge again. Bike tires Directed promptly replaced the light. Great company, it stands behind the products they sell.
Thank you for your feedback.
Cycling Enthusiast
Boulder, CO
Everything I was looking for in a taillight.
I'm super pleased with this light easy to move between bikes (and detach to prevent theft), bright, and versatile (mount to post, clip to pack, etc). And rechargeable means no more cost or hassle of replacing batteries - you don't have to sweat it when you inevitably leave it on after a ride. I've seen reviews mention that it can't be angled, but it's bright enough and has a broad enough visibility spread that I don't think it's a real issue.
Thank you for your feedback.