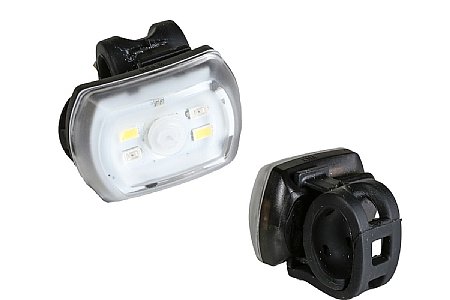 I agree with the last reviewer: while the light works great trying to remove section so you can charge is ridiculously hard and will break
haven't been able to use it as i need to charge and the 2 pieces are difficult to separate. ALSO nowhere do the instructions mention this. I came online to see if I could figure this out so i would not break the light. I am returning it
Thank you for your feedback.
Daily Commuter
Olympic Peninsula, WA
Great back up light
This little light is always with me on my commute. It can function as a front white liight or red rear taillight. Two modes for each color, solid or blinking. It's peace of mind in case one of your other lights dies. Visible at a distance and bright enough on solid white mode to get you home in a pinch.
Thank you for your feedback.
1 of 1 customers found this review helpful.
Awesome Light!
What. Great little light! Ive used this almost daily for 6 months, it is highly visible, has good battery life(4 hours in flash mode, 2 12 hrs in solid mode), and its nice and small. I can mount on my handlebars for road rides, day or night. But, I mostly use the clip on feature to mount it to my helmet or backpack for a rear red light in flash mode so Im visable to cars on the road. Ive even used this for a headlight when my main lights battery died before my night Mtn bike ride was over! I was 3 miles from the trailhead on rough trails, I put this little light on my handlebars in the solid white light mode, and I was able to ride back to the trailhead! I love it.
Thank you for your feedback.
Cycling Enthusiast
Central Oregon
Cycling Enthusiast
Portland, OR
5 of 6 customers found this review helpful.
Poor Design
The first time I went to charge it the USB port cover broke off. In order to access the charging port you have to slide the light off of the mounting bracket and today when I did this the clip that holds the light to the mounting bracket broke off completely.
Thank you for your feedback.