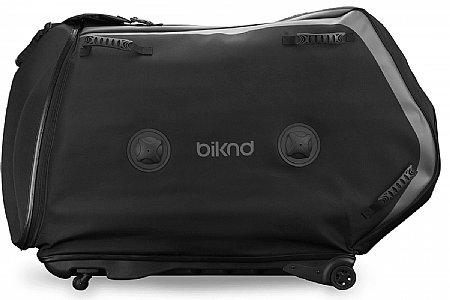 User submitted reviews
Review by Anonymous

Great product

First flight with it and was very successful. The design feels very well though out and the construction is top notch. The task of packing the bike into the bag seemed daunting, but after watching the video and reading the directions the task was very easy. One thing to note is that you can use either quick release skewers or through axels, big plus. The weight if the bags is awesome and rolling the bag around felt great.

Thank you for your feedback.
Review by Anonymous

7 of 7 customers found this review helpful.

Great Bike Case

Happy that I made this purchase. I transported my Specialized Tarmac Expert from Raleigh, North Carolina to Alice Springs, Australia without a scratch. This was a 28 hour trip with 3 stopovers and 3 different flights. My bike made it safely to the Outback and ready to be ridden within a matter of hours. Will buy another case for my wife's Specialized Ruby.

Thank you for your feedback.