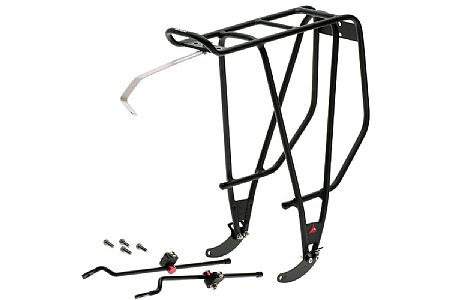 Casual Cyclist
Bellingham, WA
Solid, streamlined, bike rack
I was looking for a rack for my new gravel bike that wasn't as wide as previous racks I had owned. This one is perfect-it's burly enough to carry two loaded panniers but it's fairly narrow width wise so as not to protrude far past the frame when not carrying a load. It also looks great. Big fan.
Thank you for your feedback.
Cycling Enthusiast
bay area, ca
Cycling Enthusiast
Vancouver, WA
1 of 1 customers found this review helpful.
Great solution for carbon framed bikes.
This rack worked perfectly on my Trek Madone 4.2 The off-set skewer bracket does the job getting the paniers far enough back to keep them out of the way of your shoes. Having the weight carried by the skewer resolves potential problems with the carbon frame.
Thank you for your feedback.