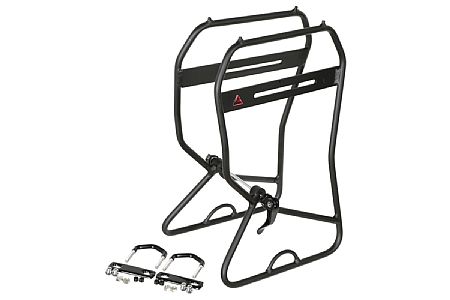 Solid rack for suspension forks
I use the this lowrider rack for my e-bike (with front suspension) - for commuting. Even without a support bridge connecting both sides, it's solid and doesn't twist or rotate. The original quick release that came with the rack was too short, so I ended up getting a longer one at the LBS. It also came with cylindrical spacers that don't fit the u-bolts, so I have no idea what they're for. And then there's the rattling noise inside one of them - probably left over from welding, been meaning to spray inside the vent holes with expanding foam to stop the noise. The rack overall is sturdy, works perfectly with Ortlieb panniers with a QL22.1 bottom (rotatable) hook, but not QL1 versions.
Thank you for your feedback.