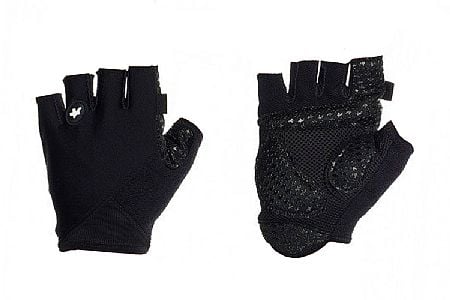 Cycling Enthusiast
Mercer Island, WA
The BEST!
Above says it all. Well made with quality materials. padding in all the right place. Sweat resistant. no fading. Stitching is tight and say that way. Washable. no velcro to wear out or snag. I get 2-3 summers of regular use. Most glove last one season at most. Well worth the cost and I have used many glove brands over the years.
Thank you for your feedback.
Require time to break in
When I first purchased, I could barely get my hand into the glove because the wrist opening was so small. After a few rides it seemed like the glove itself stretched quite a bit. Initially, I found the seams to be quite painful, but I have gotten used to them. I love Assos, but would probably recommend other glove options.
Thank you for your feedback.
Incredible lightweight, breathable Summer glove
Great lightweight glove and Assos quality. Price reasonable compared to Castelliother gloves, but still not incredibly affordable at all. Padding is great, not too bulky or small.
Gloves have and should continue to hold up (and I have been washing regularly). FYI, like many straplessfitted gloves, you have to be careful not to tug too hard when removing (eg avoid seam tears), but the tabs on fingers work and no problems thus far.
Thank you for your feedback.
Cycling Enthusiast
Charlottesville, Virginia
Was not sure about not having a hook and loop strap but these are great gloves
Not having wrist straps is no problem at all in fact it saves wear and tear on other clothing in the wash. these are very comfortable and there is lots of ventilation
Thank you for your feedback.
Cycling Enthusiast
Philadelphia
Cycling Enthusiast
Louisville, KY
Cycling Enthusiast
Portland
1 of 1 customers found this review helpful.
Comfortable, but not sure they are worth the extra cost
Very comfortable gloves. These are my second pair after loosing my last one. The last were over a year and 6K miles of riding and no sign of where. Not 100% sure they are worth the high price, but they do seem to last forever and are very comfortable.
Thank you for your feedback.