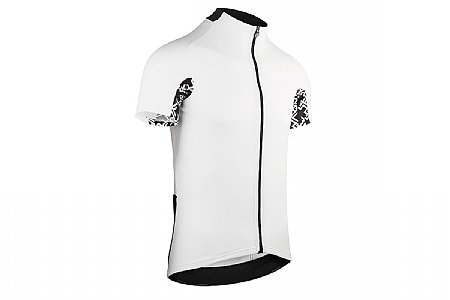 Great fit, well constructed and performs as expected
Assos always exceeds the standard market products in design, construction and quality. The shirt fits smooth when down on the drops and provided great cooling on a very warm spring day.
Thank you for your feedback.
1 of 1 customers found this review helpful.
light and airy
I use this when the temperature is above 75. The fit is spot on, the bottom stays on as it should, even going downhill at high speeds there is no flapping or movement of the collar or the sleeves. The material is very light and airy and even after a 3 hour ride, I get home dry as the sweat is moved away from the body quickly. The rear pockets are good but no zipper for safety of stuff in the pocket!
Thank you for your feedback.