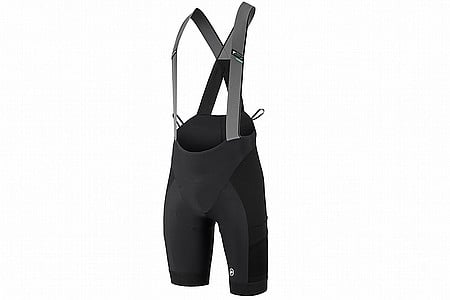 User submitted reviews
Review by Alex

5 of 5 customers found this review helpful.

Another great assos bib short

I wanted a new pair of assos bibs due to the excellent performance I have had with past pairs. I have used these for about 500 miles of mixed terrain riding on a non-suspension gravel bike at this point and so far they have been great! The padding is noticeably thicker than road shorts, which has been great for trail riding. I use the leg pockets for extra snacks, the pocket holds items so tightly I forget they are there sometimes, however the pockets are transparent so you can see what you have stashed. I use a jersey with pockets so I have not used the back pockets as much, but could be used to hold flatter items. Overall, these are a great pair of shorts with more of a gravel/trail oriented design and some nifty features!

Thank you for your feedback.
Review by jsquare

Cycling Enthusiast

Brenham, TX

Excellent cargo bibs

In the heat of Texas I have started to ride on the road with cargo bibs so I can go minimalist with a looser tech top with no base. I own cargo bibs from other makers and these are my favorite. Fit: excellent length to just over the knee (same as Mille GTO long), medium compression as with all my Assos bibs. Chamois is the same as on the Mille GTO -- thicker than Assos' typical chamois. Straps are decently comfortable without a base; with a base you don't notice them at all. Pockets: the back hip pockets have finger loops making getting in and out easier on the fly; even without them the pockets function better than other brands I own. Thigh pockets work well but are see-through -- the one disappointment with these bibs, but hardly a deal breaker as I am not carrying contraband or anything untoward. 5'10', 32 waist, 174 lbs wearing size medium.

Thank you for your feedback.
Review by Bill

3 of 3 customers found this review helpful.

Assos is still #1

As a long time Assos Bibs/Shorts user I was pleased when they applied their talents to Gravel Ridin' gear. Chamois thickness & density, stealthy pockets (unnoticed until needed), and subtle difference in fabric "feel" combine to make the Kiespanzer my new favorite bibs for all (and any) surface riding. I am 5'8" 165# 35"waist and M fits just fine.

Thank you for your feedback.