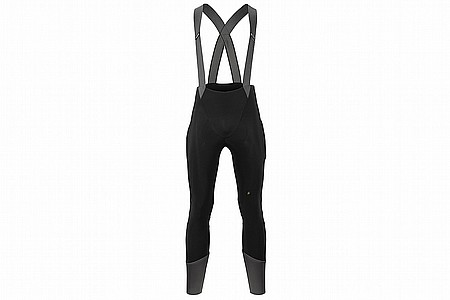 User submitted reviews
Review by adrichman

Cycling Enthusiast

Eastern Sierra

1 of 1 customers found this review helpful.

Very comfy but not that warm

These are sold as deep winter gear, something which Assos has been playing fast and loose with for a while now, rating even their single layer GT tights as 3/3 winter when as has been noted elsewhere they're really a shoulder season item. The GTOs as I'll call them is more of the same. The pad is superb but there's no wind proofing and the tight is single layer. That is not a recipe for coping with low temps down into the 30s but that is the way it is being sold. I regularly ride in those temps, and these are wholly inadequate. If you wear a wind/rain pant over them, you're set (as even Assos suggests is necessary) but that is large expense on top of large expense, and it doesn't breathe. Comparing it to the older LL.Mille or Bonka tights, there's no comparison, the GTOs are not in the same league. They're the Winter GT tights for dentists. Verrry comfy, though.

Thank you for your feedback.
Review by Keith Solano

You need these!

Finally a brand that fits me perfect! These bib tights are the best by far. I am a sissy when it come to the cold, dont like. These Kept me warm all the time even when riding in the shade. I know these are spendy but you get what you pay for! The hip impact zone with a pad was intresting but did not even know they were there when riding. If you can budget for these you need to do it! After riding with these i will not be using my other tights.

Thank you for your feedback.
Review by Keith

Best Winter Gear

Another great winter bib from Assos. Love the protection at the bottom from spray. I do have other winter bibs to wear.... but use these the most. These do well with light rain but not a down pour. As for wind... well.. these do well in that area also as it gets windy here. They are pricey but you get what you pay for in my opinion.

Thank you for your feedback.