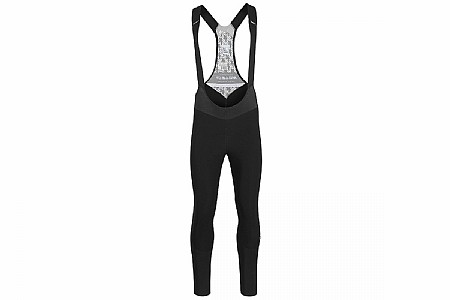 Cycling Enthusiast
Washington, DC
1 of 1 customers found this review helpful.
Defective? and Not Warm
This product is both defective and not warm. As a long time ASSOS customer, I'm both surprised and disappointed with ASSOS. First, the defect. After only 15 rides, the back side (where it connects with the seat) was seriously pilled (frayed). It was quite gross. I was using a Selle Italia Superflow, which is a common road bike seat, on my Colnago C64. I did research and found six other reviews that complained of the same issue. So this is a known problem. If this is a known problem now, it should have been a known problem in testing. So it was either inadequately tested or ASSOS know about the problem and sold it anyway. Second, Winter Warmth. This product is also not warm. It's just not warm. It's sold as a winter solution. My view is that ASSOS management drank its marketing department's Kool Aid (BS for foreign readers) on this product. They are "rated" to -4degC to 8degC (25degF to 46degF), but they are NOT WARM for me below approx. 4deg+C. I am 5' 9" (175 cm) at 155 pounds (71kg) and I ride >6,200 miles (approx. 10,000 km) per year for 12 months of the year in the Washington DC area. I rode them to -4degC and up to 8degC on 1, 2, 3 and 4 hour rides. They are cold at the beginning and never get too much warmer. The longer the ride, the colder they get. At below freezing after 3 hours, my thighs ached for the rest of the day! I realize that sensitivity to cold is personal. But not like this. I very much appreciate that ASSOS, through BikeTiresDirect, accepted a warranty return. Thank you. I also purchased a different set of ASSOS winter tights that I hope will work because I still have confidence in ASSOS. I don't normally write reviews, but I believe that my winter cycling friends must be informed about this product.
Thank you for your feedback.
Cycling Enthusiast
Massachusetts
2 of 2 customers found this review helpful.
Impressive winter time bibs
I purchased these bibs to add to my winter wardrobe. In past winters, I almost exclusively rode in bib shorts covered with an older Assos overall type zip up bib. In spite of these zip up bibs being supposedly windproof, I found them not be keep me warm enough.
Today, my new Mille Ultraz Winter Bibs arrived in the mail. It was 38 degrees with strong winds. I went for a short 45 minute ride. I am impressed how much warmer these tights are versus my old Assos wintergarb. The foam insert was comfortable and combined with the front panel protection, kept this area warm.
I did not give these bibs a five star rating only because they are cut low in the midriff. I feel that they would be five star if they protected your stomach area better.
I rated them pricey, as of course, all Assos is expensive.
Thank you for your feedback.
1 of 1 customers found this review helpful.
Worth the investment
The fit & fabric are premium which results in warmth without restriction throughout. Good wind blockage also. Comfortable down to freezing temps although had to cover them with a shell just a few times throughout the winter, probably when I should not have been riding anyway.
Thank you for your feedback.