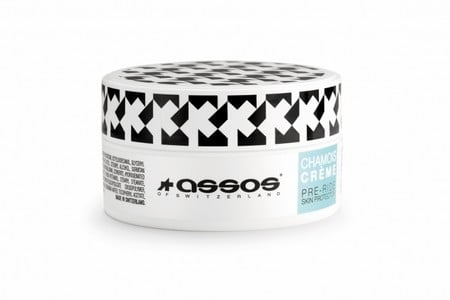 Gold standard
I�ve tried many brands, small batch stuff, and mass produced stuff. Always keep some of this on hand though.
Pro�s: reduces friction more effectively than other products I�ve tried, cooling feeling, easy application
Cons: can clump up when applying,
This stuff is not particularly cheap, but it�s also not expensive either. Be generous when applying, apply to yourself and rub more into the chamois. Using this let�s me use bibs that are close to their end of life when the chamois has seen better days. I do try other brands, and while they are useable, i always keep this around as it�s consistently high performing. Sores no more :-) !
Thank you for your feedback.
Cycling Enthusiast
Galesburg,IL
Cycling Enthusiast
Lexington, MA
1 of 1 customers found this review helpful.
Greatly increases comfort, especially in hot weather
This isn't a glamorous product, but it can make a huge difference in your comfort on long rides, especially in hot weather, Reduces chafing and somehow makes the chamois less evident. The price is surprisingly high, but in line with other similar products.
Thank you for your feedback.
Cycling Enthusiast
Camarillo, Ca
Cycling Enthusiast
NY and Florida