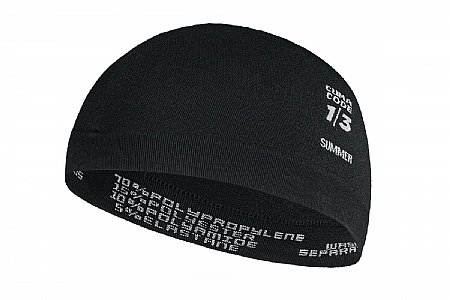 "Ultimate layer for a comfortable head"
I was tired of the Arizona sun leaving vent stripes on my shaved head and the sweat pouring into my eyes. Caps are too hot for riding in the summer so I thought I would try this robo foil (whatever that means). My head actually feels cooler wearing it than not, under a helmet and while I'm riding. I don't think I'll wear it out to dinner though. Its lightweight, breathes like Egyptian cotton and keeps my head cool while doing something with all that sweat that used to run into my eyes. There are no uncomfortable seams nor does it feel like cheap fabric. Its made hot summer rides easier.
Thank you for your feedback.
Competitive Racer
Aurora, CO