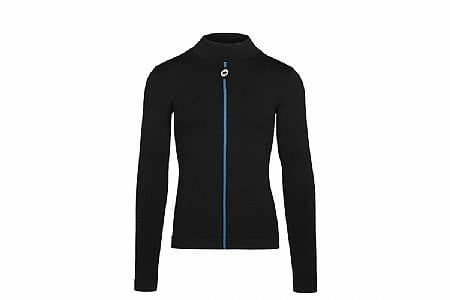 Cycling Enthusiast
San Jose, CA
1 of 1 customers found this review helpful.
Perfect (second skin like) fit, breathable and warm.
Assos is expensive. But, you're paying for quality. Treat their gear properly (wash warm/cool) and hang dry, and it will last for years and years. I rate it a good deal because it costs a lot more than other brands, but it will last twice as long (if not longer).
This base layer is exceptional. I've worn it under a long sleeve jersey when it's been in the mid 40's and been plenty comfortable (when out for a hard ride when I'm raising my core temp). I've worn it under a thicker long sleeve when it's been in the mid 30's and also was warm enough.
I'm 6' 5" & 200 pounds. The sleeves are long enough for my arms and torso with a bit of room to spare. The fit is like a second skin. It's easy to get on and off (stretchy material), but is neither constricting, nor does it seem to stretch out.
Thank you for your feedback.