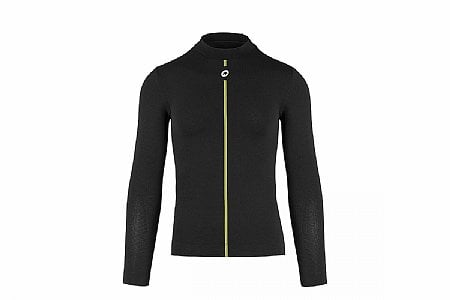 User submitted reviews
Review by 10K miler

Cycling Enthusiast

San Jose, CA

6 of 6 customers found this review helpful.

Fits like a second skin, perfect insulator

Fits like a 2nd skin (6'5", 195lbs) - Size III (or ~XL). Amazingly comfortable under all of my long sleeve jerseys (light, medium & heavy). It's much thinner and lighter and fits me much better than either of the Smartwool Merino base layers I own. It also seems to wick away sweat far better than the Smartwool base layers. For a few dollars more than the Smartwool, it is worth it.

I've worn this under a thin long sleeve jersey & w/ a thin short sleeve jersey on top of that and been perfectly warm in temps in the low 40F range. With just a regular long sleeve jersey over this, I'm warm w/ temps in the 50's and well into the 60's without over-heating.

Cons: None.

Thank you for your feedback.