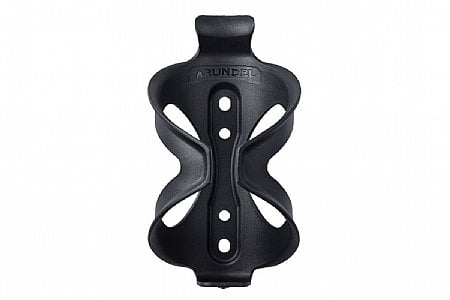 One flaw
I literally bought two of these to in green simply to match the pedals on my new gravel bike, which is dark grey. Theyre lightweight, and hold water bottles, so thats perfect. Come in many colors.
My gripe is that they arent recessed around the bolt holes, so the bolt heads stick out, and will rub against your bottles. Not that big a deal, use wise, as bottles are plastic and fit in, but they do get scratched up. And if you were to use a rigid aluminum bottle, forget it. Seems like a simple to fix design flaw, on otherwise perfectly functional cages.
Thank you for your feedback.
Cycling Enthusiast
Auburn Ca
1 of 1 customers found this review helpful.
Just plain works...
This cage has the same design as the Dave-O . I have a set of matte black carbon Dave-O cages on my Colnago Master X-Light. The plasticnylon version works exactly the same for a fraction of the cost. The nylon version weighs about the same as some stainless steel cages , however you don't have to bend them to accommodate your bottles. They hold the bottles nice and snug, but they withdraw easy when you need a drink. I've tried some of those carbon cages you can buy on ebay or Amazon and they don't hold the bottles securely and can be dangerous on rough roads if you lose a bottle. These cages come in different colors to match your bike (if that matters). These work well with the Polar or Camelbak bottles. You can't go wrong with these cages.
Thank you for your feedback.
Cycling Enthusiast
Northeast Colorado
Great value!
I have the carbon version on 2 bikes, but for the money, the nylonplastic version is a good value. Bottles are very secure even on gravel roads. I've never had a bottle come out accidentally. Not much of a weight penalty for much less $ than the carbon version.
Thank you for your feedback.