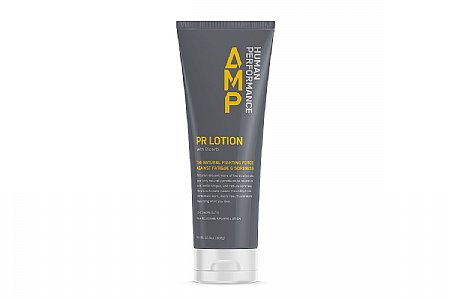 Cycling Enthusiast
West of NYC
YES ! this stuff really works.
I began using this cream while recovering from TWO hip replacements (with ZWIFT). It makes longer rides (20-35m) especially those that include sprints much less tough. Once outside the same feel, especially up steep hills.
PLEASE NOTE the next day you will still feel everything .
Thank you for your feedback.
Competitive Racer
Portland, OR
4 of 4 customers found this review helpful.
Seems to work
I started using AMP Human PR Lotion a couple of weeks ago and it seems to work. The science behind it makes sense so I imagine it is working as it should. It's not really something that is obviously having an effect, but I have had better rides and better results in races while using the PR Lotion so I will continue using it. It applies very easily, but can be a little difficult to wash off.
Thank you for your feedback.