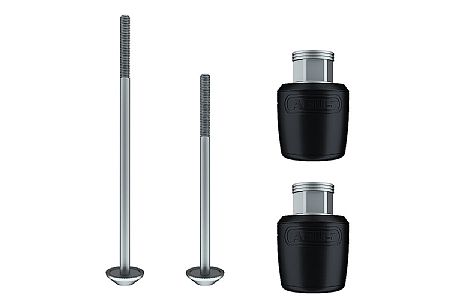 Cycling Enthusiast
Redondo Beach, CA
Clever Locking Skewer
I put these locking skewers on a bike with a Wald front basket (has legs that go to the front axle), a rear rack, and a sliding rear dropout. (No fenders.) I had to move the basket legs from the front dropout to a dropout attachment point since the skewer just didn't work well with the legs going through it, but everything worked together after that. The skewer has done a really good job with the sliding rear dropout no slippage so far.
Putting a bike on its side to pop open the lock can get a little awkward. The trick was to put the bike down just to open the cover and expose the nut. I pop a box wrench onto the nut to prevent the cover from coming back down, then stand the bike back up to loosen and remove the nut.
Abus is brutally priced but I got it from BTD so four stars instead of three.
Thank you for your feedback.