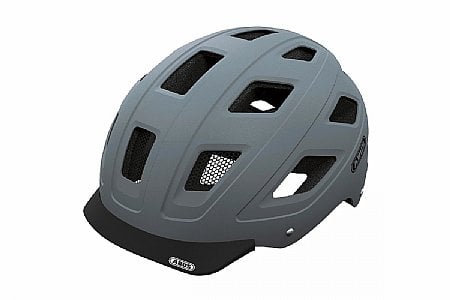 Most comfortable helmet I have ever worn.
I first encountered the Abus Hyban Urban Helmet when I went to RAD Power Bikes in Seattle to test ride their ebikes. They had a selection of these helmets for test riders. My brother and I both chose one, tried it on and looked at one another simultaneously said this is the most comfortable helmet, I can't believe it. RAD wasn't selling the helmets at the time (they are now). I found the helmet on line at Bike Tires Direct (best deal) and have never been happier with the comfort and integrated rear light.
Thank you for your feedback.
Daily Commuter
Portland, OR
1 of 1 customers found this review helpful.
Great fit, stylish design & safety!
I use this to bike commute, breathes well, the visor protects against sunlight, the quick adjust works smoothly and I like the added feature of the built-in light in the rear for safety. Extremely lightweight & stylish!
Thank you for your feedback.