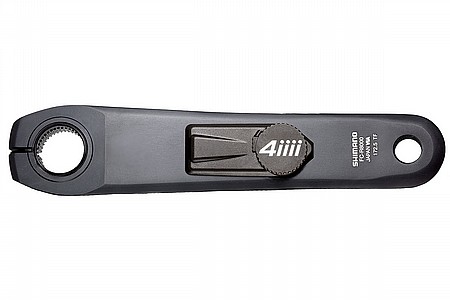 Does the job
In the past I've used Quark Powermeter in the spider on the crank and measuring both legs is better for a more exact rating, but now, as an old guy, I just wanted an idea of my applied power to see if I'm maintaining my strength, and just measuring one leg is sufficient for that. Couldn't pass up the on sale price ! Note: when installing, I had to use a 1mm shim between the crank arm and bottom bracket to stop possible rubbing on chainstay. Just seems like most bikes don't have enough room between crank arm and chainstay for strain gauge unit. Works fine now.
Thank you for your feedback.
3 of 3 customers found this review helpful.
Great single crank arm power meter
Great alternative to a full crank power meter. Easy to calibrated before your ride. No issues paring to my Garmin 530. Keep in mind that the single pairing transmits both power and cadence. Just remember to remove your old cadence sensor from you computer. Fit my 2021 Trek Emonda with plenty of room between the chain stay. Nice product and nice to have a standard type of battery that is easy to replace whenever that is needed.
Thank you for your feedback.