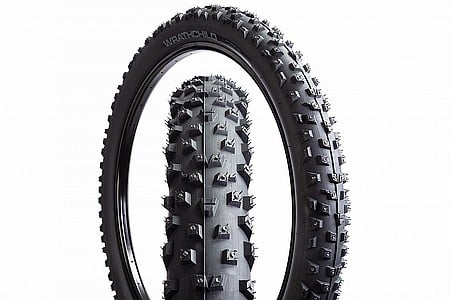 Cycling Enthusiast
Vermont, USA
Fantastic Studded Winter Tire for my Plus Bike
Loving the grip of these 45 N Wrathchilds. They have amazing grip on ice and crusty snow,
will see how they handle deeper snow conditions . I use these mostly on plowed dirt roads and trails on my
Full Susp. Plus Bike in winter. When the snow gets deeper I will be on the Fatbike with 4" Studded Dillingers.
Bring it on ! Super quality tires , great service and speedy delivery from BikeTiresDirect !
Keep up the great work.
Thank you for your feedback.
Daily Commuter
Marquette, MI
2 of 2 customers found this review helpful.
Excellent traction in snow and ice
I use these as winter tires on my Sondors MXS E-Bike. I have been riding on completely ice covered roads with absolutely no issues. Very confidence inspiring.
Thank you for your feedback.