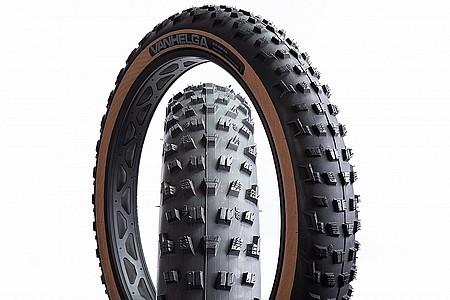 User submitted reviews
Review by wnyguy

1 of 1 customers found this review helpful.

Great in the snow! A Pugs upgrade...

Needed new winter tires for my offset-frame Surly Pugsley. Not completely bowled over by the Nates I eventually wore out. I was hesitant to order Vanhelgas for the Pugs, as the "official" limit to tire width on my bike is 3.8", and these new Vanhelgas are "officially" 4.2" So I took a chance and bought this one - and it fit on the rear with plently of clearance, inflated to sufficient pressure for riding on snow-covered asphalt. I immediately ordered another one for the front. MUCH better than the Nate in terms of traction, especially in slush and ice. The Vanhelga seems like a really monstrous, heavy tire with a ridiculous amount of tread and siping, but it doesn't feel sluggish, even on dry pavement. I like it a lot!

Thank you for your feedback.