Portland Design Works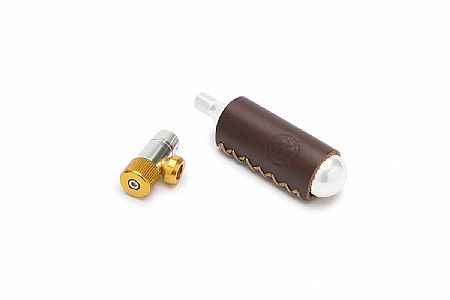 Easy flat fixer
Second one of these for my other bike. Much more fool proof than other CO2 tire inflators. Easy to control amount of air flow and leather sleeve protects fingers well from frostbite. Tiny size is convenient. good value bought on sale at BTD.
Thank you for your feedback.
Casual Cyclist
Vancouver, WA
1 of 1 customers found this review helpful.
Seems like a nice nifty, well fit fender
Once again, super amazing customer service from BikeTiresDirect. Not sure what I would do without these guys.
Always carry the right items. Thank you guys.
Fender fits very well, looks great. Easy to install, very firm once installed. Very light.
Thank you for your feedback.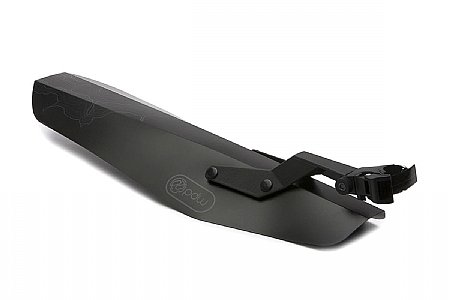 Cycling Enthusiast
Chicago, IL
Mud Shovel, Easy on, Easy off rear fender for fat bike
Lets face it, your fat bike allows you to ride when conditions are not conducive to your 'regular weather bike'. Conditions are usually snowy, wet and sloppy or soft terrain where you have the chance of getting off your bike with a 'racing stripe' up your back. Who wants to clean the car seat of mud, sand and water after your ride? The Mud-Shovel is wide enough to cover my 4.5" fat tire, long enough to avoid that racing stripe. Easy on, easy off and the rubberized adjustable strap keeps it firmly in place on the seat post. I personally don't like the look of a fender on any of my bikes, but the trade off of a clean back is worth it. Rode with it for one winter season so far and this is the best of the fenders I have for any of my bikes - it stays put once its on, no slipping, drooping and doesn't twist around on the seatpost.
Thank you for your feedback.
Cycling Enthusiast
Colorado
0 of 2 customers found this review helpful.
Very Difficult to Predict Proper Fitment Before Buying
I gave these Portland Design Works fenders 3-stars because while they seem to be reasonably well made and likely fairly durable, installation is not a given. If the description would simply be more forthright in the likelihood that many bikes (especially a road bike with rim caliper brakes), are not going to have a clean install, then the rating would go up - a more informed decision before buying. But most people want a product that, you know. . . can be installed. And you can't really know about this issue until you're knee deep into modifications and then it's too late to return them.
I would say pass on this if you have a caliper style, rim brake system. I've done a LOT of mods on all kinds of things yet I'm still working on making my own brackets for these fenders - the clearance between the tires and calipers is going to be your issue.
Thank you for your feedback.