Portland Design Works
Cycling Enthusiast
Vancouver BC
1 of 1 customers found this review helpful.
Excellent quality. No rattles.
These mudguards are mounted over 32mm Continental GP 5000TL's. And they fit. Just. They provide excellent coverage and are silent. The mounting system is good and easily adjustable with an allen key. One minus- the stays are just long enough for mounting to the QR with the included hardware. This means that the rear stay is too short to mount directly to the seat stay if you have threaded bosses. The QR hardware allows mounting to the seat stay, but is not the tidiest solution.
Thank you for your feedback.
Cycling Enthusiast
Willamette Valley Oregon
It just works! Takes up almost no space, too.
This inflator is an improvement over my old one - it does all the old one did at a tiny fraction of the size. I was using an enclosed-cartridge inflator that used cheaper threadless CO2 cartridges. I realized at 2-3 flats per YEAR, the savings weren't worth carrying my old bulky inflator.
Haven't *needed* to use this inflator yet, but like all ride-critical tools, I home tested it, "wasting" one cartridge. It worked just fine. The valve on the inflator was easy to operate. The cartridge DOES get seriously (dangerously?) cold, but wrapping it in a cycling glove solves that problem.
Thank you for your feedback.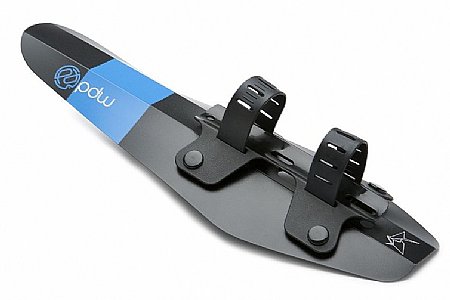 2 of 2 customers found this review helpful.
Works Great
Been using this and the matching tail fender with great success. You may have to rotate this fender to get proper clearance on the front tires (ex blue stripe towards the top or back), but once you do, it's great. Easy to take off when you don't need it. Nice job!
Thank you for your feedback.