Panaracer
Performs better than expected, but not as tough as I would like
I was running some smooth tread tires for a couple months till I finally decided I needed some grip! These performed exceptionally well on some sandy trails and leaves me more confident when there's dirt on the pavement. The only bad thing I can say is that its durability isn't that great. I was surprised to find a tire flat after going to the local cafe. I'm currently running them with tubes, so if you know how hard tubeless tires are to seat back on, you know that the patching job took a bit longer than usual. Other than that, I would definitely get these tires again, but I would convert to tubeless by then. Be warned fellow tube riders!
Thank you for your feedback.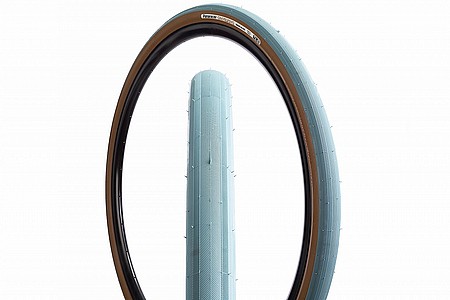 Cycling Enthusiast
eastern CT
0 of 1 customers found this review helpful.
completely different experience
I have two pair of these in 700x32. One pair black with tan, one red with tan.
I have ridden them many times, almost always on a gravel/dirt rail trail.
I've never had a flat in the two or three years I've ridden them.
Thank you for your feedback.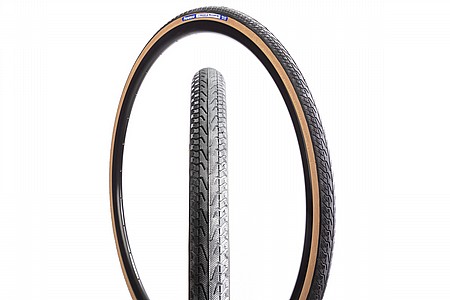 Cycling Enthusiast
Portland, OR
1 of 1 customers found this review helpful.
The best non-tubeless tire I've ever ridden
In a market of inflated tire prices, the pricepoint of the Paselas is dreamy. I've got 700x38c Paselas on two different bikes - one for "road" and the other my commuter. These are beautiful tires that are surprisingly light in 38c, super capable on most gravel, grippy, and ridiculously supple (especially with latex tubes). I got lucky that the 38c tires just fit under some PDW fenders so I can ride these tires year round. As I noted in my headline, if these tires came in a tubeless, it'd be a gamechanger but I also hesitate knowing that some ride quality could disappear in the process of adapting it to tubeless. Oh well. In the meantime, go buy an armful of these tires!
Thank you for your feedback.
2 of 2 customers found this review helpful.
My favorite all-around tire
I have gone through two sets of the 43s tubeless and each went 3500 miles easily before traction started to degrade and pinholes developed on the tread (which sealed). At $50 and 480g each I think that's remarkable. I rarely even think about them except to appreciate their supple ride. They can be a bear to get on the rim but once on I seldom see any need to swap them out. Will spin out occasionally on looser stuff but quickness on pavement makes it a fair tradeoff. I can ride pretty much anywhere with confidence.
Thank you for your feedback.