Panaracer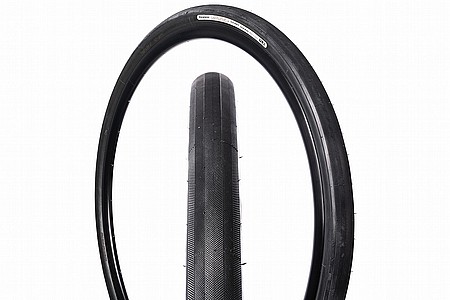 Cycling Enthusiast
Eastern Massachusetts
Don't let tread fool you - works in the mud too
I bought these tires for smoother less aggressive gravel rides and the occasional bike commuting when I want to hop off the bike and not be wearing road cleats. At the 38mm width they feel slow on the road but are certainly comfortable. If you want to make pace on pavement, maybe go with 28 or 32's. But on a recent gravel ride that included soft muddy "roads" with tire ruts and standing water they worked amazingly well. Hardly any squirm and no slip to speak of even when climbing. I was using tubes so you'd probably get even better traction tubeless and a little less air pressure. But in situations where I thought I was going to be in trouble it was smooth sailing. If I knew the conditions ahead of time I would have used the GravelKing SK, but this tire will handle far worse conditions than you would think.
Thank you for your feedback.
Great tires overall, but impossible to seat
Even with my floor pump with an airblast tank, these 38c tires will not seat on the stock rims of my 22 Revolt Advanced 2 unless I remove the valve core. Of course, once aired and seated, the beads will immediately unseat once the tire deflates after I remove the pump to quickly reinstall the core. The only way I've gotten them to seat with the core in place is with a CO2 cartridge. Because of this, I always carry 4 cartridges with me on all of my rides. Aside from that, these tires are great. Fast rolling on the road and excellent on tightly packed gravel /dirt - which is primarily where I'll ride them. I've ridden close to 1000 miles on this set and have had only 1 puncture in the rear, that sealed itself. After nearly 1000 miles, the treat still looks almost new.
Thank you for your feedback.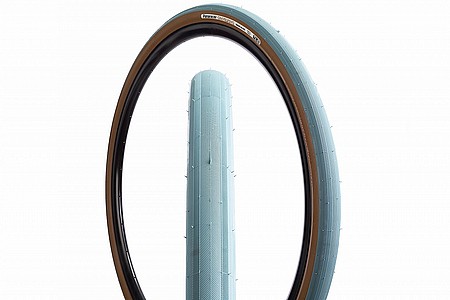 2 of 2 customers found this review helpful.
excellent tire. survived 45 miles with a 3/4 inch screw in the rear tire without needing to add air.
Running these tubeless with Stans sealant. 700 x 32.
Ran over a 3/4 inch screw early on a club ride. Felt the screw as I rode thumping along, but the sealant held up.
I was nervous about pulling it out and plugging, so I kept riding.
45 miles later at the end of the ride the screw was still in and so was the air. Never needed to add more air.
Unscrewed the sucker and plugged it. Went on two more rides so far and all is good.
These are good tires.
Thank you for your feedback.
Cycling Enthusiast
SE Washington State
2 of 2 customers found this review helpful.
Great Grippy Tires
I have been using a set of 43-mm GravelKing SK tires for the past 1000 miles or so. I bought tires from BTD to replace a pair of GravelKing SS tires. I bought the SKs for winter use and have not been disappointed. Where I live in SE Washington state, gravel roads are commonly angular basalt or river deposits, i.e., silt and rounded stones. The SK have worked quite well. The tires are grippy and provide good traction on steep wet hills. The tread pattern keeps fairly clean. The tires are wearing well, and to date I have not had a flat. The tires perform well on pavement and are fast, given the tread design. As an initial matter, the tires were easy to mount. Lastly, I got a competitive price from BTD. So, if you are looking for a good all-around gravel tire with some grip, I would recommend the SKs.
Thank you for your feedback.