Muc-Off
Cycling Enthusiast
Central Oregon
Pro cover for discs
I use these whenever doing a full cleaning. Each pliable waterproof disc separates into two sheets. The inside one has a cutout to place between spokes and disc. The outside one has connecting velcro-like matching connector to the inner. Just mold around front fork and the rear around the stays. Keeps the brake discs protected from cleaning products that will make the braking squeak. Just remove and a little cleanup under and hang the covers or dry overnight. I've probably used on 25 cleanings now and I would purchase again.
Thank you for your feedback.
Cycling Enthusiast
Eagle, ID
Does what they are supposed to do!
Truth be told, I initially only bought these because they were purple and match the purple anodized bits I have on my bike. I was pleasantly surprised that these are actually some of the nicest valve stems I have ever used. They seal up nice, they don't seem to get as mucked up as some of the cheaper ones, and having the different rubber seals for different rim profiles is nice. I'll buy these again in the future...they are worth spending a few extra bucks on!
Thank you for your feedback.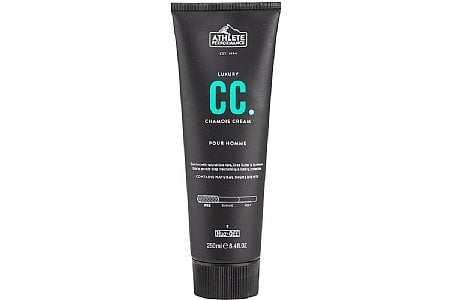 Cycling Enthusiast
San Jose, CA
1 of 1 customers found this review helpful.
As good as Assos, if not, better
I've been using Assos chamois cream for years. I tried this because the Assos was out of stock on BTD. Not sure if I'll go back to Assos.
It's thicker than Assos, so, I tend to use a bit less, making it more economical. It works as well as Assos - no chafing, no issues, even when I've ridden in the rain. It does what it's supposed to do. As for it's ability to "deeply
deeply moisturize your skin for total riding comfort and protection..." I cannot speak to the moisturizing part, but, it seems to hold up, even on long (4 hour) rides in both warm and cold temps.
Thank you for your feedback.
1 of 1 customers found this review helpful.
Great stuff, but you'll need an empty bottle
Excellent cleaning product! Spray it on, let it sit a few minutes, hose it off. Really makes your ride sparkle. Perfect for after a long, dirty ride when you really don't have the energy to fill up a bucket and wash.
But pay attention to the directions. It needs to be diluted! You'll need an empty bottle to pour it into, and the bottle is marked so you can't screw it up.
Thank you for your feedback.