Muc-Off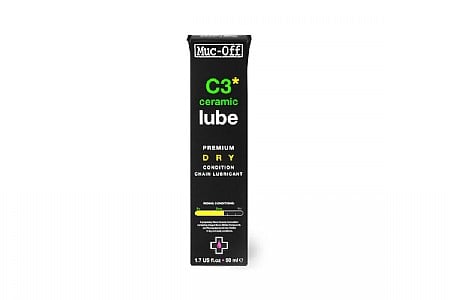 Cycling Enthusiast
Southern California, CA
Excellent Chain Lube
Others have said many of the same things I have noticed about C3 Ceramic Lube. It is a clean and almost clear lube with a tint of green to it. It runs really quiet and clean, and gives a feeling that it is a premium product. I carefully apply a drop to each link (a slow process, I know) but I like to spend a few hours taking my chain off and cleaning it, along with removing my tires and cleaning my bike with wipes. After using this, it will be hard to find a better, cleaner lube that doesnt leave a big gunky mess all over the drive train.
Thank you for your feedback.
Cycling Enthusiast
East TX
Wanna love it, just like it
I like the thought Muc-Off peeps put into the design of their bottle nozzle and the flexi tube that comes with it. It fits and works beautifully when topping off or installing new -- with nary a drop of spillage. For that reason alone, I wanted to love this stuff, because simple as that attribute may be, it's superior to at least two competing sealants I've used.
That aside, the performance of the sealant is just average, at best. In the time I've been using it, I've suffered three punctures and it saved me from road side drama in only ONE of these instances. In the other two, it succeeded only in spraying my bike and spine with a nice coat of sealant until I was completely flatted out.
I still like it enough to use on my front tire, which is less of a hassle to deal with even when the worst happens. For the rear, for now, I'm going with Orange Seal regular.
Thank you for your feedback.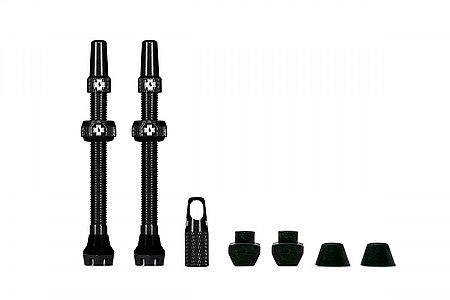 Cycling Enthusiast
Chicago, IL
1 of 1 customers found this review helpful.
Great for adding some bling to your wheels
These work well in Bontrager tubeless rims as well as a few other brands. They come with different rubber seats so you can get the best seal. The ability to tighten them with an Allen key is great and there's a flat spot on the nut that's on the rim side as well so it's easy to hold things still. Using on two sets of wheels at the moment and would recommend to others.
Thank you for your feedback.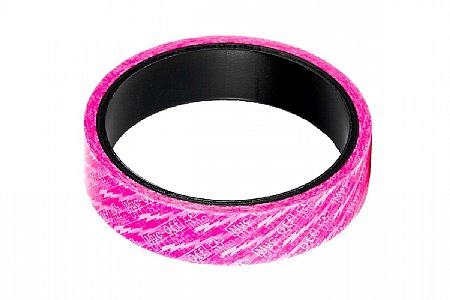 Cycling Enthusiast
Camarillo, CA
Provides good quality seal on my road wheels
I installed this tape several months ago. Installation of the tape was easy. I used 95 percent alcohol prior to installing to ensure that the rims were clean and adherence would be optimized. I had to use 2 wraps to provide a tighter space in the wheel channel for the 28mm Conti GP5000 S TRs to seat onto my 18mm width wheels. I found that with 1 wrap I was not able to seat the beads onto my DT Swiss wheels with an air compressor. With 2 wraps they seated with a hand pump. Sealing has been pleasantly uneventful losing roughly 1 psi/day. Overall, I like the product and will continue to work with it.
Thank you for your feedback.