Michelin
2 of 2 customers found this review helpful.
Good grip, comfort, puncture resistance
These are slower than my GP 5000's, but what do you expect from puncture resistant winter tires? They are still faster than Gatorskin Hardshells. I have only ridden them about 500 miles. Want to see how they hold up over the winter.
I am on 28's, and I recommend running them at maximum pressure of 87 psi ( or even 89 or 90). I started at about 82 psi rear, 77 front; and I would say running them at the max gives a noticeable reduction in rolling resistance.
Thank you for your feedback.
2 of 2 customers found this review helpful.
Really love these tires
Was surprised (and a little concerned) to see that these ran at a lower pressure than what I have been used to. I bought them specifically because I need the endurance since I ride around 800 miles a month and was getting tired of changing flats. These did not disappoint. Just under 2000 miles on them now some of which not in the best surfaces and no issues. The ride is smooth and they corner well. Will be replacing these with another identical pair when these finally go.
Thank you for your feedback.
Cycling Enthusiast
Dolores CO
1 of 1 customers found this review helpful.
The best tire I have used on my Roubaix
I'm on a mission to ride around the Equator, a distance of 24,902 miles! Earlier this year I was suffering almost daily "flats" from thorns and sharp gravel, this annoyance continued even after swopping tires twice from my normal Gatorskins to another manufacturer. Sadly no better, and even with the addition of liners, those flats were still almost a daily ritual! Then I saw the Michelin in all its glory, read the write ups, and thought I'd give them a try as they color coordinated with my S Works Roubaix. Now the bike looks even more stunning and the real beauty is that since I fitted them 2 months ago I HAVE NOT HAD A SINGLE FLAT!! yes, indeed go figure that, they are without doubt the best bicycle tire I have EVER used!
Thank you for your feedback.
Casual Cyclist
south east Michigan
excellent customer service
I needed new tires after a blow out on my front tire , I ordered these tires ,but was having a hard time getting them on the rim correctly . these tires have a reflector strip and it was clear that the stripe wasn't even . I didn't have any experience with changing tires , so I thought maybe I ordered the wrong tire for my rims . I called the help line and someone answered on the first ring. Unbelievable . In a few minutes the technician assured me the tires were correct and told me what I was doing wrong. Problem solved . I have over 300 miles on them with no problems .Good traction on hard gravel bike path and I was surprised how well these rolled compared to my old tires
Thank you for your feedback.
Total Savings:
$6.25 (25%)
Earn $0.93 store credit
Total Savings:
$11.25 (25%)
Earn $1.68 store credit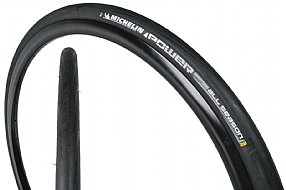 Total Savings:
$15.00 (23%)
Earn $4.99 store credit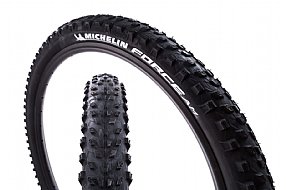 Total Savings:
$15.00 (21%)
Earn $5.49 store credit
Total Savings:
$28.00 (20%)
Earn $10.69 store credit
Total Savings:
$8.00 (20%)
Earn $1.59 store credit
Total Savings:
$17.08 (28%)
Earn $4.39 store credit
Total Savings:
$15.00 (23%)
Earn $4.99 store credit