Michelin
Cannondale Bad Boy eBike conversion
Runs great and looks good too. Nice road feel and not blocky or rigid feeling. I run these on a 1100w Cannondale BadBoy at 60 psi front and 66 rear. Handles grass, sand, urban chunky streets, and WOT runs sustained at 35mph no problem. I also like that this tire doesn't sing and doesn't feel heavy even though it weighs a little more. I've never had a thorn in 1500 miles so ProTek works good on and off road. Can't say that about Kenda and Conti urban bike tires.
Thank you for your feedback.
Cycling Enthusiast
Detroit, MI
Sturdy, but at cost
This has a well designed thread pattern for "go every where" purpose. I bought a pair to be used as my city bike. The writings on the wall of the tire indicate the tire is designed for e-bikes, which, in theory, should not make any difference in fit and use. I believe the designers had sturdiness in mind with thicker tire material to resist puncture. However, the sturdiness came at a cost... its weight. This may not matter much on an e-bike which you don't need to worry too much about pedaling, but it does to a regular bike to some degree if you are someone like me...a picky person. I just thought there was big difference between the one I was replacing with this one. Otherwise, it should give a long tread life. I also like its reflective side wall stripes.
Thank you for your feedback.
Cycling Enthusiast
Midwest Canada
1 of 1 customers found this review helpful.
Smooth with grip
Replaced 1.95 Kenda Knobbies with the 1.85 Protek on my Giant MTB. What a difference in comfort , speed , & little rolling resistance. Very quiet in comparison . I'm 79 & I am done with off road trekking. I ride 15-20 KMS per day mostly on hard top , light gravel paths. These tires are good quality at a great price.
I don't sound like a siren driving down the road anymore. These tires are not as fast as my Trek Domane 700 x 32mm tires but just as smooth !! Love them.
Thank you for your feedback.
Casual Cyclist
CLEARWATER, FL.
SMOOTH RIDE!
I just moved to a new location that has a bike trail close by. Inspecting my "old tires" I saw the evidence of "dry rot"..... That said, I decided that some new tires & tubes would be required for the newer, higher speed conditions. I like Michelin products and have them on all of my vehicles, so why not give them a try on my road bike? The tires were fairly easy to install and yielded a SMOOTHER RIDE! The "reflective band" on the side of the tires make them kind of cool looking as well. Peace of mind and money well spent!
Thank you for your feedback.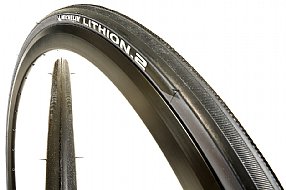 Total Savings:
$12.00 (30%)
Earn $1.39 store credit
Total Savings:
$19.50 (30%)
Earn $2.27 store credit
Total Savings:
$10.00 (22%)
Earn $3.49 store credit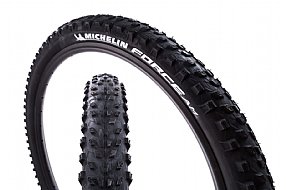 Total Savings:
$15.00 (21%)
Earn $5.49 store credit
Total Savings:
$28.00 (20%)
Earn $10.69 store credit
Total Savings:
$10.00 (15%)
Earn $5.49 store credit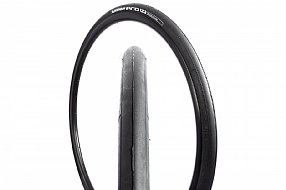 Total Savings:
$21.35 (35%)
Earn $1.98 store credit
Total Savings:
$5.04 (12%)
Earn $3.49 store credit