Michelin
Cycling Enthusiast
Tucson, AZ 85741, USA
A win for Michelin!
We have these in 700x28c on both mine and my wife's bikes. She has a tubeless setup and loves the grip and comfort of the ride. The tire inspires confidence and wear is good in our experience on roads and Paved MUP routes. No flats this year on either bike. Running the lower pressures with tubeless also makes these tires "cushy" over bumps and rough sections according to my wife. We will continue to buy this tire going forward.
Thank you for your feedback.
Great quality and durability. Some break in required.
Purchased these tires during a biketiresdirect daily sale. Price was right shipping was free a great combination. I installed these Michelins Protek Cross Max tires 700x32c on my 2020 Trek FX4 sport. Easy to install thread pattern seemed a little aggressive but that's what it takes to roll over glass and other objects that are found in the bike lanes. After installing these tires I set out on a 30 miles ride at first the tires felt a little difficult to gain traction while turning. I located a recently poured concrete driveway and used it to scuff up these tires using figure eights patterns. After about 20 mins of this I continued my ride the traction improved and the tires rolled
a lot smoother. Overall these Michelin Protek Cross Max tires are a little heavier then my Bontrager R2 tires but I felt move confident riding over objects (ie, gravel, broken glass, bike lane debris, etc). Great commuter and all around urban tire. One complaint the reflective strip is not centered on the side wall makes the tire look egg shaped while rolling.
Thank you for your feedback.
Cycling Enthusiast
Southern California
Poor man's Schwalbe
Bicycle manufacturers almost always put JUNK tires on their bikes, with E-bikes being an exception. Whenever you get a new bike the first thing you should to is replace the crap OEM tires with something decent. Up until recently I have always replaced the original tires with Schwalbes but their prices have been getting a bit out of reach, so I searched for something high quality but less expensive. I found these and gave them a shot. So far, they're great! No flats, great ride. Recommended. Note: i also put in flat protectors. Flat tires are my #1 bike problem.
Thank you for your feedback.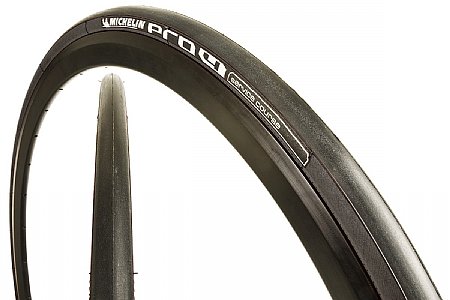 Cycling Enthusiast
Bend Oregon
2 of 2 customers found this review helpful.
Long lasting tough tire
Rear tire lasted 2600 miles and through the winter & spring grit season. I never got a flat, I just noticed a spot where the rubber was gone and the thread was showing. It could have been from a skid but I don't remember ever locking up the wheel I've really never been able to notice any difference on grip or ride quality of any of the tires I've used over the last 30 years of 5,000 miles of riding I do a year. Can't even say I noticed anything when I went to 25mm from 22mm. Miles per tire are about the only way I can judge really a tire. I've used them all Armadillo, Gaterback, hard shell, just about all of them. These tires lasted as long as any tire I've ever used. This is my second pair, I'm very pleased with them.
Thank you for your feedback.
Total Savings:
$15.00 (23%)
Earn $4.99 store credit
Total Savings:
$10.00 (22%)
Earn $3.49 store credit
Total Savings:
$28.00 (20%)
Earn $10.69 store credit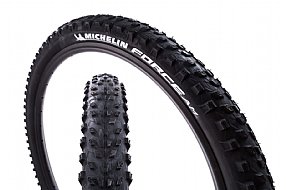 Total Savings:
$15.00 (21%)
Earn $5.49 store credit
Total Savings:
$15.00 (18%)
Earn $6.49 store credit
Total Savings:
$10.00 (22%)
Earn $3.49 store credit
Total Savings:
$10.00 (15%)
Earn $5.49 store credit
Total Savings:
$10.00 (15%)
Earn $5.49 store credit