Michelin
Cycling Enthusiast
North Central North Carolina
Good Tire
Using them for a year, used 3 so far. Performance consistent. Very good wear, between 3,500-4,000 on the rear. Rotate front to rear. At 80 psi, grip well and roll easily with some cushioning. Relatively easy to mount on Mavic Rims. Some cracking near end of service life between the tread and casing transition but performance not effected. I see this with every brand clincher I've used. No punctures or failures that can be attributed to tire design. I'll continue to use this season.
Thank you for your feedback.
Tough & Cheap but Heavy
I've run this tire (28mm) on the front wheel of an 80's Motobecane Grand Jubilee. Measuring 29 mm at 80 PSI, it is wider than any other "28mm" tire I've tried. I liked the extra width up front to traverse over road imperfections but it seemed a bit heavy. I've since switched it to the rear and put a lighter tire up front. I feel the Protek will perform well in the rear. In the few miles I rode it, I experienced no flats. If you don't care much about the weight, it's a good choice. I plan on using it on the newly finished Rock Island Trail east of Kansas City. I have high hopes for it there as well as elsewhere around the city.
Thank you for your feedback.
1 of 1 customers found this review helpful.
Smooth, durable and puncture resistant
I have used these tires for about a year and 2000+ miles on the rough and glass strewn roads of New York. I have not had a single flat, yet there are several deep cuts in the tread from glass. I feel totally secure on these tires. Even after the mileage, I can barely see any tread wear. Only con is that they were very difficult to mount the first time. Because of that I got a kind of lever that lifts the bead up an over the rim, and now it's easy every time.
Thank you for your feedback.
Casual Cyclist
Greenville, SC
2 of 2 customers found this review helpful.
Great quality product AND great service and price!
I bought these Michelin Protek tires and Airstop A3 tubes to replace a set of Michelin Transworld City tires and tubes on my Trek 7300 bicycle. I was thoroughly satisfied with the performance and long service of the tires I am replacing, which is why I chose another set of Michelin tires and tubes.
This was my first experience with BikeTiresDirect, and I was impressed by the quality of service, the price of the products, and the speed of delivery.
Thank you for your feedback.
Total Savings:
$15.00 (23%)
Earn $4.99 store credit
Total Savings:
$17.08 (28%)
Earn $4.39 store credit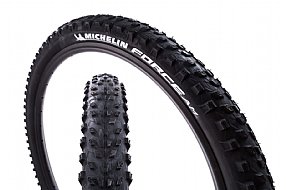 Total Savings:
$15.00 (21%)
Earn $5.49 store credit
Total Savings:
$28.00 (20%)
Earn $10.69 store credit
Total Savings:
$10.00 (15%)
Earn $5.49 store credit
Total Savings:
$10.00 (15%)
Earn $5.49 store credit
Total Savings:
$15.00 (23%)
Earn $4.99 store credit
Total Savings:
$5.04 (12%)
Earn $3.49 store credit