Michelin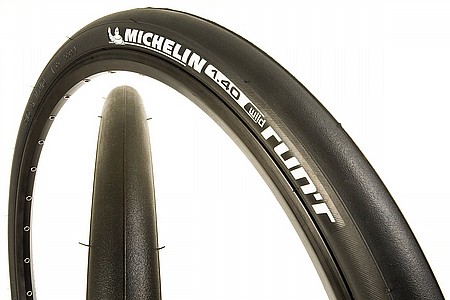 Cycling Enthusiast
Portland OR
Exactly what I was looking for!
I've got about 1500 miles on these tires now, and I love 'em.
Comfy ride, excellent dry-pavement traction, confident cornering at speed, and no flats.
On my Marin Gestalt3 SRAM 1x gravel bike, which maxes out at 35mm (perfect).
I'm running them tubeless on Mercury G1 carbon wheels at 45psi for my regular city-roads (mostly hills) training rides. They were pretty easy to mount, snapped onto the rims as expected, and did I mention no flats? Not even any penetrations (wet sealant-spots on dry tires).
I too am getting another pair,
Thank you for your feedback.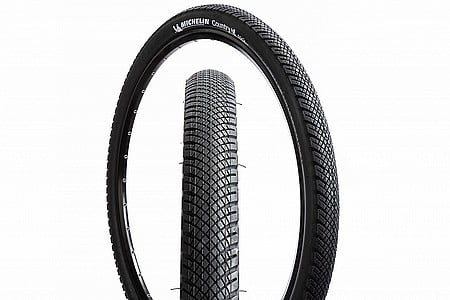 Cycling Enthusiast
Rocky Mountains
Better Than Expected
My previous tire was the Schwalbe Big Ben on an older Giant Iguana MTB. Those had a nice forgiving feel to them which was important as I dropped the fairly low-end front shock in favor of a rigid fork.
These Michelin Country Rock (sounds like an oldies FM radio station), have just a tad less internal volume so perhaps just a little more rigid, but for the price (almost half of the Schwalbe) they have turned out to be a great value. The full width at the tread is about 1-5/8 (43mm) so a little narrower than the stated 1.75" width, but that makes them a little lighter than the Schwalbe.
All-in-all, a really good tire for the money and Bike Tires Direct got them shipped out in a timely manner as usual.
Thank you for your feedback.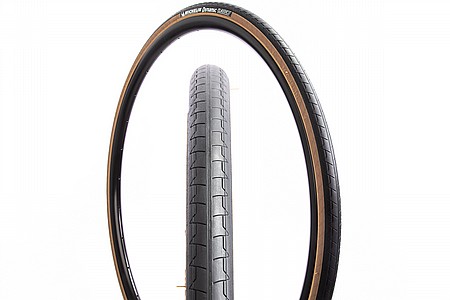 Quite the value
The 28mm size weighed in at 325 grams which is plenty light for general purpose. I climb a lot because it's unavoidable here and these make it easy enough. The nominal 28mm came out to nearly 30mm on fairly wide rims. The increase converts to comfort on an upright city bike. Pumped up to 80+ psi for speed rather than sightseeing, they feel agile without being twitchy and rough. All in all, they're a quick neutral cruising tire with a classic look that complements angular aluminum.
Thank you for your feedback.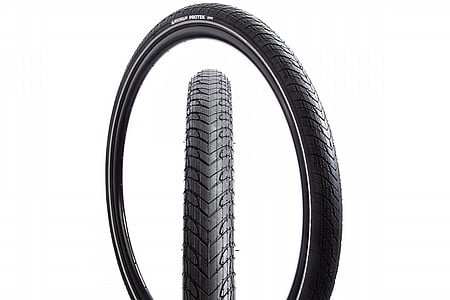 1 of 1 customers found this review helpful.
On The Road Again!
Installed on an old MTB collecting dust in the garage due to high rolling resistance (and tire noise!) of its stock Kenda knobbies. These Proteks are much easier to pedal and nearly silent. Ordered the 26 x 1.85 tires and they were a a bit taller and wider (by maybe 0.3 inch) than the 26 x 1.95 tires I replaced, but still fit without issue. Got what I needed at a very reasonable price. Now, I'm doing casual, on-road rides several times a week.
Thank you for your feedback.
Total Savings:
$18.00 (30%)
Earn $2.09 store credit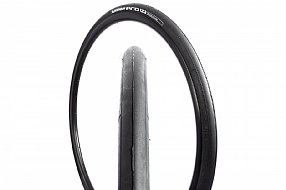 Total Savings:
$17.08 (28%)
Earn $2.19 store credit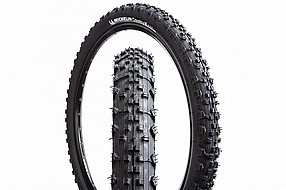 Total Savings:
$5.00 (20%)
Earn $1.39 store credit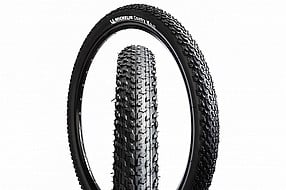 Total Savings:
$5.00 (20%)
Earn $1.19 store credit
Total Savings:
$5.00 (20%)
Earn $0.99 store credit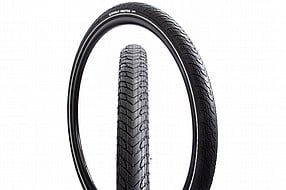 Total Savings:
$7.00 (25%)
Earn $0.62 store credit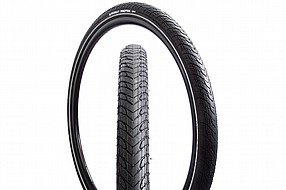 Total Savings:
$7.00 (25%)
Earn $0.62 store credit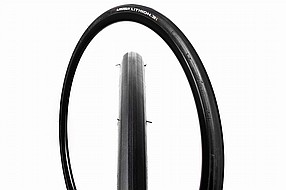 Total Savings:
$6.75 (15%)
Earn $3.82 store credit