Lezyne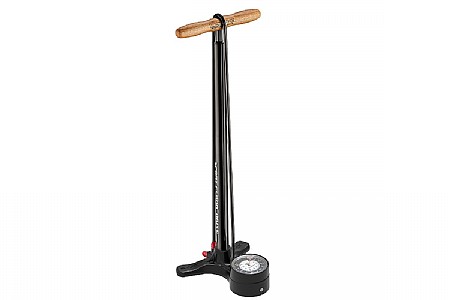 Lezyne Sport Floor Drive Pump , A Must-Have for Cyclists
I recently had the pleasure of using the Lezyne Sport Floor Drive Pump with ABS1 Pro, and it has truly exceeded my expectations. This pump is a game-changer for cyclists, offering exceptional performance and convenience that make it an essential tool for any rider.
First and foremost, the build quality of the Lezyne Sport Floor Drive Pump is outstanding. The durable construction and sturdy materials ensure that it can withstand the rigors of regular use. This pump feels solid and reliable, providing confidence that it will last for years to come.
The ABS1 Pro valve connection system is a standout feature of this pump. It offers a secure and leak-free connection to both Presta and Schrader valves, eliminating the need for additional adapters. The smooth operation and precise control of the ABS1 Pro system make inflating tires quick and effortless.
Another impressive aspect of this pump is its efficiency. The high-volume design allows for rapid inflation, significantly reducing the time spent on pumping up tires. Whether it's road bike tires or mountain bike tires, the Lezyne Sport Floor Drive Pump gets the job done quickly and efficiently.
Additionally, the ergonomic design of the pump ensures a comfortable and ergonomic pumping experience. The oversized handle provides a firm grip, and the long hose allows for easy access to valves, even in tight spaces. The stable base keeps the pump steady during use, preventing any wobbling or instability.
I also appreciate the built-in pressure gauge on the Lezyne Sport Floor Drive Pump. It provides accurate and easy-to-read pressure readings, allowing me to precisely inflate my tires to the desired level. This eliminates the guesswork and ensures optimal tire performance on every ride.
Its durable construction, efficient performance, and user-friendly features make it a standout product. Whether you're a casual rider or a serious cyclist, this pump will undoubtedly enhance your biking experience. I highly recommend the Lezyne Sport Floor Drive Pump to all fellow cyclists.
Thank you for your feedback.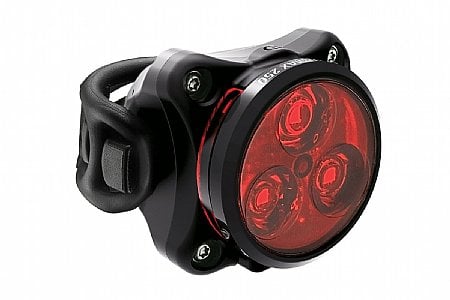 Good light, breakable strap
This is a good light with many modes. It last a long time when Im cycling for hours. I was disappointed in the strap. After one month the end loop of the strap broke when I was reinstalling it on my bike. My seatpost is pretty large, but a heavier duty strap for this light should be considered by the manufacturer. The company did send me a replacement when I called.
Thank you for your feedback.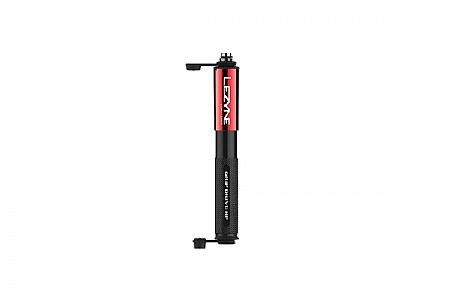 Cycling Enthusiast
New England
Not A Perfect Solution
This is a nice pump, but it has a flaw that I think takes it out of 5-star territory. The problem is that you have to thread the hose onto the valve, and there is no swivel, so the entire pump must rotate while you are doing this. The alternative is to thread the hose onto the valve first, and then screw the pump onto the hose, but this is not what the instructions say. Once attached, it takes 100 strokes to put 60psi in a 25mm tire, and those last strokes are pretty high resistance. This is common with mini-pumps, and having the hose makes it a LOT better than pumps where you are actually stressing the valve when you get into the high-force stage. I consider 60psi in a 25mm tire to be an absolute last resort amount of pressure, but it can get you home, or to a real pump.
It is small, light, and well-made. But I haven't found the ideal pump yet. And find them I do. This is the first mini-pump I have bought, and I have 4 -- all found by the side of the road.
Thank you for your feedback.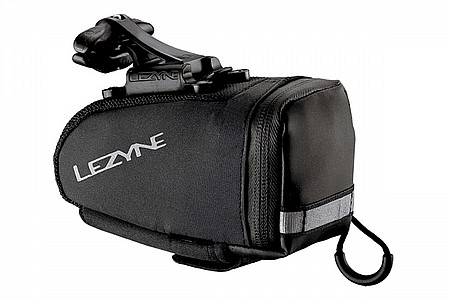 Cycling Enthusiast
Vancouver, WA.
1 of 1 customers found this review helpful.
Lezyne M-Caddy QR
Lezyne M-Caddy QR. I really like the QR. I may change all of my seat bags to these. I didn't know this one was going to be so small though. The next size up would have been better for me. However, if you are a minimalist then it should be perfect for you. There is just enough space for all of the essentials. It will hold a road size tube, patch kit, levers and a card pack for any cards you need to bring. It is a little tight though. So if you have a fat road tube and a large patch kit there won't be enough space.
Thank you for your feedback.