Lezyne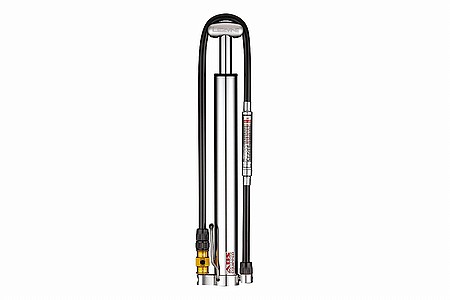 Cycling Enthusiast
SW Florida
Light & effective
Quality to be expected from Lezyne. Light weight and sturdy, great for traveling either on or with your bike. Small handle and foot stabilizer make this pump a great tool for getting those last few �difficult� pumps in if you�re looking for high PSI/kp for your smooth roads.
Only (small) negative is the foot stabilzer is a little short and a bit challenging to �grab� with road shoes on and sometimes feel a bit unstable as if about to bend. Pumping with focused patience needed (i.e., don�t rush).
Thank you for your feedback.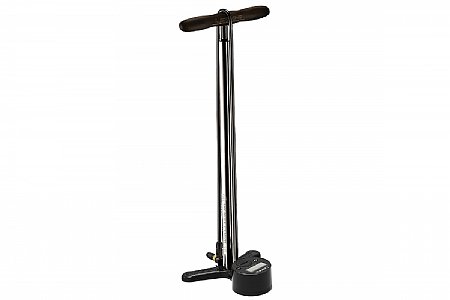 Cycling Enthusiast
Reno, NV
1 of 1 customers found this review helpful.
Big disappointment
Cheap materials and cheap feel, lezyne is no longer a premium name in my eyes. This is my second disappointment with one of their products this year. But most importantly, the gauge is not accurate. I bought this pump because it seems like every rim manufacturer is moving hookless and have strict PSI limits. The gauge on this pump reads about 8 psi LOW, so you'll be overinflating your tires. I measured it against another pump and my air compressor and a pressure gauge. What a waste.
Thank you for your feedback.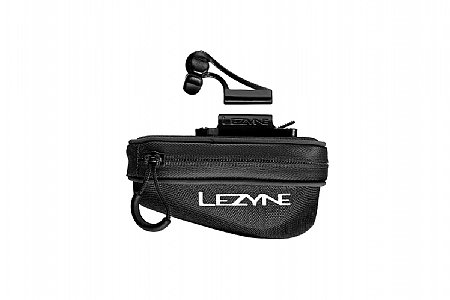 Cycling Enthusiast
Atlanta
Great saddle bag, well made
This product looks very sleek and stylish, and is easy to quickly attach and detach. It does run a bit small though. (Lezyne makes another saddle bag with the same attachment system that is slightly larger). In this bag I am able to include 1 spare 700x25 tube, 2 plastic tire irons. 3 C02 cartridges and a CO2 inflator, 1 allen wrench, and 1 pre-glued patch kit. It's a tight fit but works for these items. If you prefer to carry a second spare tube, than the other Lezyne saddle bag would be a better choice. I like the attachment system on this bag. No straps needed around the seat post or seat. I have my seat slightly back in relation to the seat post, so there was plenty of room for the attachment system. If you ride with your seat forward, this *might* be an issue for you.
Thank you for your feedback.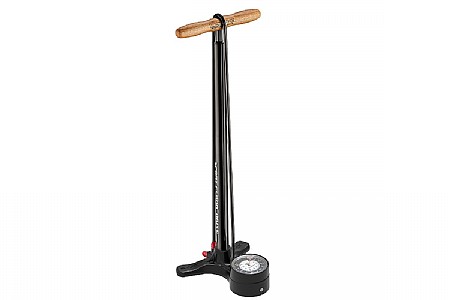 Cycling Enthusiast
Toledo OH
Good pump for the price
I wanted a second pump to keep in the garage, while I used my digital pump with my smart trainer. I like Lezyne pumps, and this one is no exception. It's easy to reach high pressures, the gauge is easy to read, I specifically like the screw-on ABS-1 head. I frequently used to break valves with flip lever heads, but have not broken one since I switched to the ABS-1. The built-in valve wrench is nice for tightening removable valves that might unscrew. Very happy with the pump especially for the price.
Thank you for your feedback.