Lezyne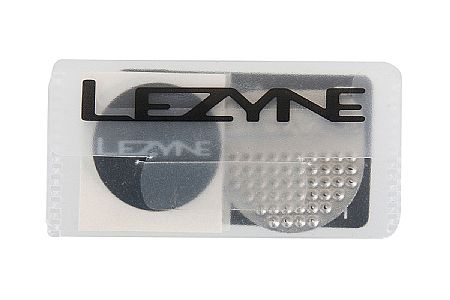 Competitive Racer
Viera, Florida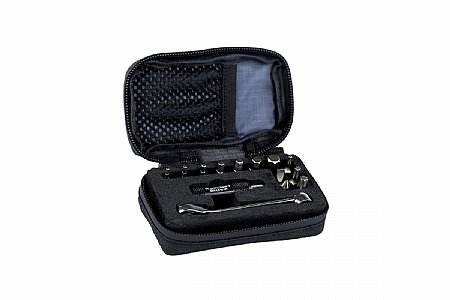 Fits well in Silca wrap
This is one of those reviews from a person who has not yet actually used the product - sorry about that. I am reviewing it because I bought it for emergency use and I hope never to use it. I was going to get a multi-tool, but I eventually chose this because with the removable bits it is extremely small and takes up very little space in my tool wrap. Its hex bits are the standard size and can be replaced from any hardware store screwdriver kit.
I tested it a little. It seems sufficient for minor roadside repair. Comparing with my torque wrench, I think you should be able to tighten things to 5 Nm with the tiny ratchet bar without hurting your hand much. For spots where the ratchet bar doesn't fit well, you can use the extender as a screwdriver base to quickly get things hand tight. The price is completely reasonable.
Thank you for your feedback.
Cycling Enthusiast
Houston, TX
Good floor pump, colorful
LIkes: Long hose to reach tires while on stand and that secures nicely in the base for storage; easy to change adaptive chuck for filling Presta or Schrader valves; large accurate readable dial; wood handles (crazy and retro, but comfortable); it's RED, easy to find; and bleed-off valve is well-located and functional. Quality construction
Cons: Takes maybe two more pumps (strokes) than my Specialized to reach pressure and no pointer (marker) for highlighting desired PSI on dial, but the dial numbers are large.
It quickly became my go-to floor pump.
Thank you for your feedback.
Cycling Enthusiast
Oakland, CA
2 of 3 customers found this review helpful.
Good pump but will eat your valve core
I've had this pump for a long time, over 10 years, and mostly been pretty satisfied. It's slim, light, mounts inconspicuously on the bike by the water bottle cage, and having a hose rather than direct attachment is a huge plus. Having a reversible presta/schrader hose is excellent design. I also like that the pump screws onto the valve rather than just presses on as it assures a good fit with less likely leakage.
However, this pump is not perfect. Many years ago, I lost the rubber plug that covered the opening at the bottom to prevent dirt from getting in. Turns out not to have been a problem as it still pumped fine, but a design flaw for sure, as it just worked its way loose on the road one day. Also takes a lot of strokes to avive any reasonable pressure on a road tire.
The biggest flaw, and the reason I will not be replacing my now defunct hand pump with another Lezyne is that today I discovered that the pump acts as a valve corer. Not once, but 4 times in a row, when I tried to unscrew the hose from my presta valve, it removed the valve core! I used my spare tube after the 3d core removal, thinking perhaps it was my old tube valve that had roughed up threads, but even the brand new tube suffered the same fate. I'm just glad my wife was home and able to come pick me up!
Pity, because Lezyne floor pumps are really superb.
Thank you for your feedback.