Lezyne
Cycling Enthusiast
Oakland, CA
2 of 3 customers found this review helpful.
Good pump but will eat your valve core
I've had this pump for a long time, over 10 years, and mostly been pretty satisfied. It's slim, light, mounts inconspicuously on the bike by the water bottle cage, and having a hose rather than direct attachment is a huge plus. Having a reversible presta/schrader hose is excellent design. I also like that the pump screws onto the valve rather than just presses on as it assures a good fit with less likely leakage.
However, this pump is not perfect. Many years ago, I lost the rubber plug that covered the opening at the bottom to prevent dirt from getting in. Turns out not to have been a problem as it still pumped fine, but a design flaw for sure, as it just worked its way loose on the road one day. Also takes a lot of strokes to avive any reasonable pressure on a road tire.
The biggest flaw, and the reason I will not be replacing my now defunct hand pump with another Lezyne is that today I discovered that the pump acts as a valve corer. Not once, but 4 times in a row, when I tried to unscrew the hose from my presta valve, it removed the valve core! I used my spare tube after the 3d core removal, thinking perhaps it was my old tube valve that had roughed up threads, but even the brand new tube suffered the same fate. I'm just glad my wife was home and able to come pick me up!
Pity, because Lezyne floor pumps are really superb.
Thank you for your feedback.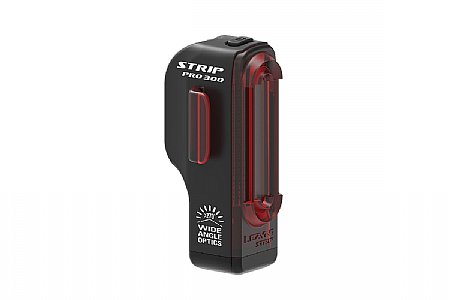 Cycling Enthusiast
Florida
Better Than I Thought
I bought this light to mount on my Seatpost - I wrote an earlier review complaining that it would not fit properly.
On my last ride, a small saddlebag light vanished either from my incredible speed (not) or bouncing on terrible roads (yes). So I wanted to add additional rear light in hopes of increasing the odds in my favor at least by 1% point (long short, hail mary, etc) BTW I use a Garmin Varia, which I'm addicted to, but two has to be better than one.
So back to the Lezyne (great co, I have a number of their products) Drive Pro worked on my Seat Stay which I've never mounted anything on mine before....wasn't the perfect angle since my Stay is angled vs more straight up but I needed a 2nd light on for today's ride. It was great. I already praised all the Light Flash combos including my favorite which is 3 medium followed by 1 super blinding Flash........ great in low light situations like early am. NO way a driver can't notice the light. Just wanted to put the record straight since I missed before - my bad.
I have used it on a Seatpost in a pinch but it's even more secure on Seat Stay........it made it home today after the same route as the other day. I'll still probably get a replacement saddlebag light.
Thank you for your feedback.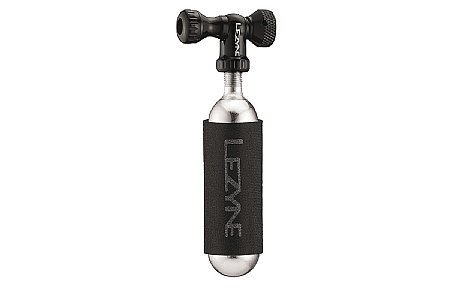 Cycling Enthusiast
Fort Collins, CO
1 of 1 customers found this review helpful.
Simple and effective
This is simply the best CO2 inflator out there. It threads on easily and securely every time, it's very lightweight and compact, and the control valve works beautifully. You can add just a little air to your tires should the need arise mid-ride when conditions/terrain change and save the rest for later, you can control the speed of inflation to protect your tires and wheels, and it prevents you from accidentally expending your entire CO2 cartridge as can happen with some trigger inflators.
Thank you for your feedback.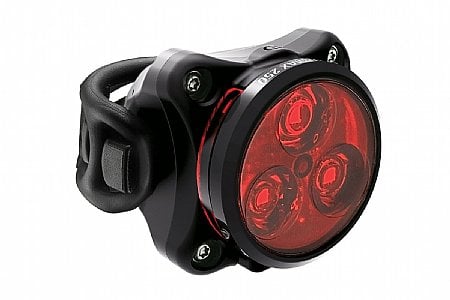 Cycling Enthusiast
Austin, TX
The Best Rear Light, Period
This is my 3rd one of these, lost the first one, still using the 2nd and wanted a backup.
The highest daytime flash setting puts out 250L every 2 seconds, with a couple less bright flashes in between. Last's about 8 hours on this setting. This can be seen by cars probably a 1/4 mile away - and is very bright up close, so no way they don't see AND pay attention to you.
The lower flash settings last for 12+ hours if you're riding in anything other than bright sunlight.
So far for me has been the best rear light I've seen. Get one. Get one for a friend.
Thank you for your feedback.