Lezyne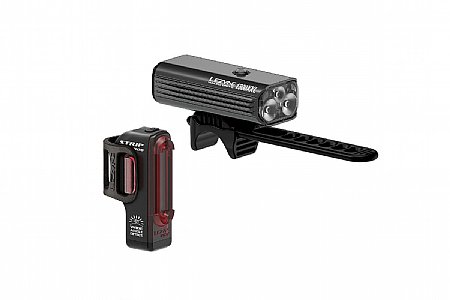 Daily Commuter
Portland OR
Headlight is very bright
I bought this set with a gift certificate. My old lights, also from BTD, were about worn out. I commute by bike, so I have to have reliable lights. The lights appear to be good quality. I am not crazy about lights that are held on with a rubber band, but I will give them a pass anyway, as they appear fairly secure.
The headlight has multiple levels of light, including flashing modes, which I never use, as it distracts me. I did get cussed out by a homeless person with the light on medium, but consider the source. There is also a biker that has cussed me out with a much dimmer light, and just wait until he sees this! I can see quite a way ahead, and for once, I can see the critters that I nearly wipe out daily.
The taillight is impressive too, and has features I like. There are probably 10 modes. I like the one with several low flashes followed by a gotcha flash. The Lezyne has better switches than my previous Niterider taillight. I can turn it on and off with a single push, and not have to scroll through all the modes until it turns off. There is a battery indicator on side. This light looks modern.
Thank you for your feedback.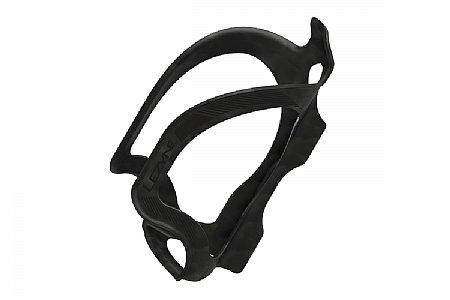 Nice, Light, Holds a bottle very secure
These seem to be great bottle cages. The bottle is held very firm and will not fall out. I do have a couple camelbak bottles that don't seem to work but any bottle with a traditional bike bottle shape will fit secure and be held with no issues.
Thank you for your feedback.
Cycling Enthusiast
Seattle, wa
Good pump looks great on my bike
After reading reviews, I ordered the large size. Love the metal bracket that attaches under the downtube water bottle holder, holds pump solidly. I did have the misfortune of having to use the pump to fix a flat. I have been a long time user of the Topeak road morph pump, this pump works just as well and it looks better.
Thank you for your feedback.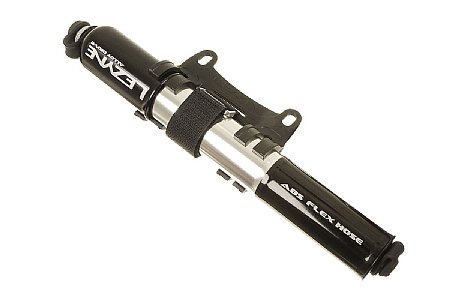 Cycling Enthusiast
Mililani, HI
Stylish, powerful, durable!
Excellent compact hand pump for gravel/mtb/cross tires. Aluminum body is stylish, light, and durable. I like the extendable hose feature which makes it easier to pump the tire up in any position you find comfortable. I also like the built-in valve core remover built into the hose (though I had to figure that out for myself). The only minor knock on this pump is the valve attachment...when removing the hose after pumping my tire up, it kept removing the valve core! I tightened the core, repumped the tire...and it happened again! It did this 3 or 4 more times until the core finally held. Not sure how this could be remedied but just be aware...
Thank you for your feedback.