Lezyne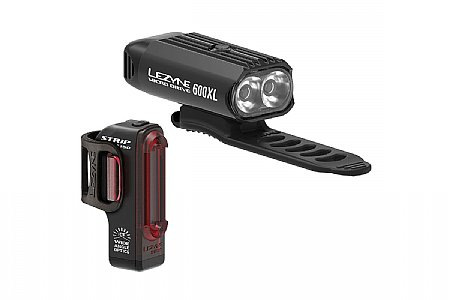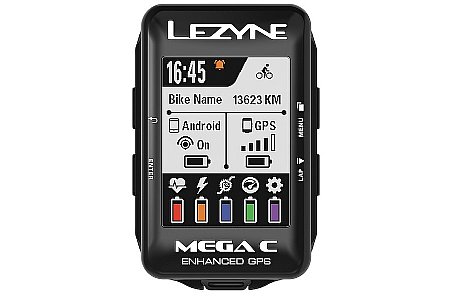 Cycling Enthusiast
Vermont
7 of 7 customers found this review helpful.
Very customizable and great value
I chose this as a cheaper option compared to the other big name GPS brand. I was signed up for a gravel race that required self navigation and this looked like just the trick for turn by turn directions. I originally owned the non-color screen and upgraded to the Mega C. The color screen is of higher quality and is much easier to read (in addition to being slightly bigger). The setup was very intuitive and easy to do with my iPhone. It is a very phone centric setup in that most all programming is done from the phone via the Lezyne GPS Ally app. One thing I figured out the hard way is that you must use the supplied cable to do firmware upgrades. I had plenty of other USB-C cables sitting around that worked great for charging, but the cable supplied is data transfer cable as well. I easily paired this with my existing Suunto bluetooth HR strap. I'm not sure if the process is any easier on the Garmin, but this device requires a .TCX file format to get turn by turn directions. Courses are often published as .GPX which does no contain the turn by turn prompts. I have ended up creating the course on Ride with GPS for two races to produce the needed .TCX which has then worked really well. The plus side, I learned the course as I was re-creating it from the .GPX. This unit is a solid performer at a great price!
Thank you for your feedback.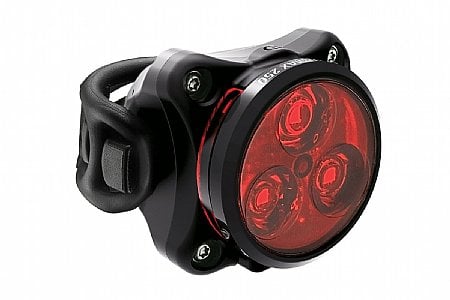 Daily Commuter
San Francisco Bay Area
3 of 3 customers found this review helpful.
Bright, very functional tail light.
I was hesitant to buy this tail light at first because it cost more than others on the market. But I have used a few others that just did not meet my needs so I decided to spend the extra money. So far, I am happy with my decision. Some tail lights I have used are also bright but this one actually has three LED's that increases its visibility. There are also several different settings to choose from. The battery life is also very good. This has features that allow you to attach it to either your seat post or saddle bag. I am a bike commuter and I use my lights day and night. Being visible to cars has made my commuting a lot safer. I would highly recommend this tail light.
Thank you for your feedback.
2 of 2 customers found this review helpful.
Good pump with a couple of drawbacks
This pump has the build quality that has become a given with Lezyne products. Two things should be considered before getting one, though. 1.) The screw-on coupling is large. It is not well suited to bikes where there is limited clearance between the spokes such as small-wheeled folders and small children's bikes. 2.) you have to anticipate losing up to 5 lbs. of pressure as you thread the chuck off of a valve. My only other complaint would be the extremely limited cryptic pictorial instructions contained only on a small tag zip-tied to the pump handle.
Thank you for your feedback.