Kenda
Competitive Racer
Maryland
3 of 3 customers found this review helpful.
Awesome tire when you get the right one(s)
I did Dirty Kanza 200 on these in 2017 and they performed flawlessly ... that is after having to send two of them back because of a visible wobble that seemed to come from some issue with the sidewall sticker and the tire. Once I replaced the wobblers they were awesome and performed well for about another 2K miles after the race, to include a couple days of light bikepacking in Vermont. I ran them tubeless on CX tires from Velobuild.com. I just returned from DK 2019 training camp and one of my fellow campers had a new pair set up on his bike and it appears that they figured our how to place the stickers on the sidewall without causing the wobble now - I will definitely replace the standard tires on my new bike with these babies a couple weeks before the race.
Thank you for your feedback.
Cycling Enthusiast
Bend, OR
4 of 4 customers found this review helpful.
Tough Gravel Tires
Mounted these on my gravel bike in late summer before the RPI in Sun Valley. Put around 100 mi on them prior to that event. During the RPI the tires performed admirably. Ran them at 65psi with tubes, I'm 6'3, 190lbs. I tried mounting them tubeless but they didn't take and I didn't really care to take the effort to continue - I don't mind the extra weight.
They are solid and confidence inspiring in the gravel and rough sections and roll well on the pavement despite having a fairly wide footprint. In the dirt they are fine as long as it's solid but if it gets loose they can be a little squirrelly as you might expect from the tread pattern. When cornering on pavement they tend to turn in early when leaned over into a corner which can feel like they are washing out but if you keep your nerve they hold their line. They are also a bit heavy, but worth the protection.
Overall these tire are great gravel tires, good on single track, fine on pavement and I feel like they'll last quite a while.
Thank you for your feedback.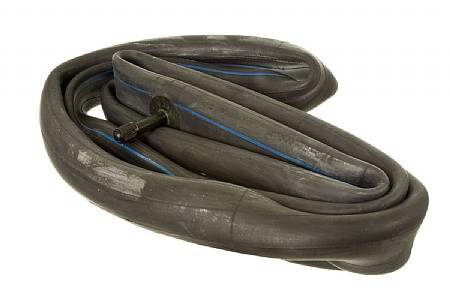 Daily Commuter
Mid Michigan