Giordana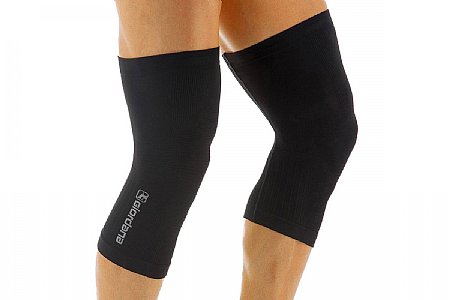 Competitive Racer
SF Bay Area
LIghtweight, reasonably warm, durable
Have owned a pair for a few years now, bought a second pair for my partner. They fit and feel identical, despite mine having been through the wash for years.
They do a really good job keeping the CA chill (down to the 50s) off your knees. They do not actively provide warmth, but keep the chill away and keep you in the just right range throughout the ride.
Fit well and do not slide down, though they do 'settle' - the top band climbs down to an equilibrium 10-15min into a ride. Easy to remove even while riding.
Thank you for your feedback.
1 of 1 customers found this review helpful.
Shockingly Durable
This jersey fits great and kept me perfectly warm in mid 30s with a long sleeve base layer, and mid 40s with a short sleeve one. It is comfortable and soft, and the pockets fit a bunch of gear. Cut is nice and tight to the body, and the higher collar is wonderful in the cold.
Unfortunately, the second time I wore this jersey I washed out after catching some sketchy air on some technical single track.
I got up, pride and body bruised, and my heart sunk when I realized that my shoulder and elbow had taken the brunt of the crash.
My New Jersey was covered in mud, dirt, and debris—I anticipated that it was a goner.
But wait! Lo and behold, upon closer inspection the jersey was entirely intact save for a little abrasion that didn't even go completely through the first layer of fabric!
I'll think of this embarrassing moment every time I don this perfectly cut, warm, and shocking durable jersey in the future, and maybe keep the sketch in check a tiny bit more. Maybe.
Thank you for your feedback.
Simple no-fuss Jersey
I got this jersey on sale because I loved the green color and the simple graphics. That is, the fact that there are no graphics at all. I've been using this a lot out of my gravel routes. Something about the forest green just goes well with playing in the dirt.
I bought the medium jersey (true to my size, 40 chest and 32 waist) and it actually has a slightly loose fit (it's not baggy, just loose by comparison to a more race cut jersey). It's not second skin at all, and I like that for longer days out in the gravel or for rides where I Know I might be stopping along the way.
Wish it had a few more technical features, like a zippered rear pocket to hold my stuff more secure.
Thank you for your feedback.
1 of 1 customers found this review helpful.
As good as anything and better than most
Ive tried most of the brands out there and this stacks up with the best of them. This short is as good as any Assos bib, and better in some ways. Don't hesitate.
Thank you for your feedback.
MSRP: $199.99
Total Savings:
$67.00 (33%)
MSRP: $69.99
Total Savings:
$21.00 (30%)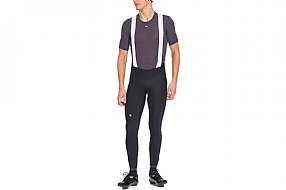 MSRP: $149.99
Total Savings:
$45.00 (30%)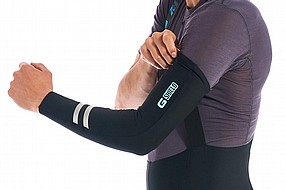 MSRP: $64.99
Total Savings:
$20.00 (30%)