Giordana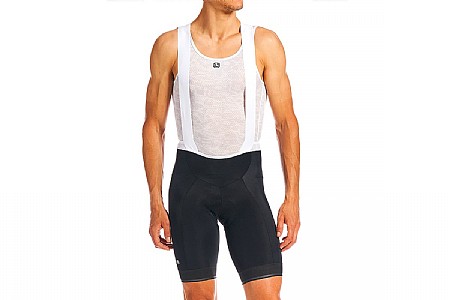 Best bib�s ever
This bib is amazing. I went on a 3hr ride and never felt any discomfort. I also wore it a home on my trainer to break it in, and it was the best session I�ve had in a while. I did and he and felt I could keep going. I usually try to keep my expensive bibs separate from the other, because I prefer to only use them on longer rides. These definitely are worth every penny. I will definitely get myself 2 more when they go on sale if they do and if not, I�ll just get them anyway. The level of comfort is just insane.
Thank you for your feedback.
Cycling Enthusiast
NW Connecticut
1 of 1 customers found this review helpful.
My go too bibshorts
I wear these on all my longer rides. 100+ miles. The chamois is firm and disappears underneath me. No need to use any cream. Two pair rotation with 230 rides total, time to relegate to 40mile rides. Leg grippers are good and don�t cause any irritation. Shoulder straps are comfortable and a good length for me, sometimes chaff my nipples. Getting them on Sale and I would highly recommend. I�m 5�7� 155 lbs and purchase size medium. Older style Giordana�s was size small.
Thank you for your feedback.
Cycling Enthusiast
Georgia
Quality & Comfort
I have been using a lower version of the Girodana Bibs for several years and have enjoyed them. I saw the FR-C Pro's go on sale and decided to try them out. When I first tried them on, I thought that the should straps were a little too tight and almost returned them without test riding them. I am so glad that I decided to go for a ride. The shoulder straps went away as soon as I started on the ride and by far this is the most comfortable bibs that I've ever worn. I now have two pair and it is hard to make me put on anything else. I really could not believe how much more comfortable this bib was over the lower version. For me this is my go-to bib.
Thank you for your feedback.
Cycling Enthusiast
Baltimore
15 years in Giordana. First go with the Fusion SS Jersey. Thumbs up!
I bought this for summer. Usually wear Medium but I bought it large for looser sleeves. Now when the zipper is down air flows through not only the torso but the pits too. Baltimore's a hot sauna, and here's nothing worse than being tightly wrapped in synthetics. Wanted the viz of yellow, thought it's no a fav color: anything to alert Bmore's distracted drivers! A Giordana fan for years. This one ain't up to their old quality stds, but give the price it's worth a go. Material is soft and breezy!
Thank you for your feedback.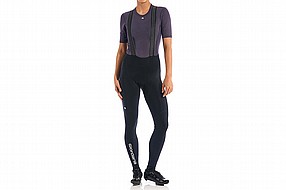 Total Savings:
$53.75 (25%)
Earn $11.28 store credit
Our Price
$189.99-$199.99
Earn $17.09 store credit