ENVE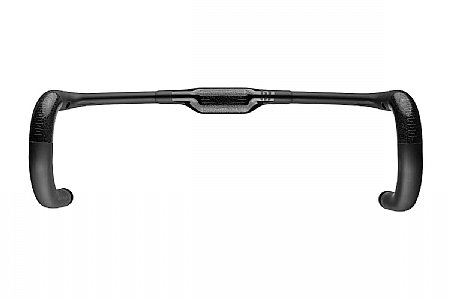 Competitive Racer
Truckee, CA
Comfortable bars, but expensive
I swapped to the SES AR bars after first trying the G series gravel bar. The flare on the G series put my elbows at an uncomfortable angle, and I've been happy with the less drastic flare on the SES ARs. I also find the aero shape on the top of the bars pretty darn comfortable. As an added bonus, they mount really cleanly with the hidden cable routing. I can't speak much to compliance - I have these on my 2021 Diverge which has the headset shock. They seem like they're fairly stiff.
Like all Enve components, these bars are ridiculously expensive and probably not worth it if you're on a tight budget. But, like all Enve components, they feel good and look great on your bike. I was able to pick these up during a BTD sale and have been happy with the purchase.
Thank you for your feedback.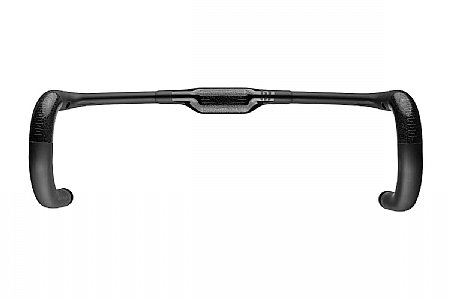 1 of 1 customers found this review helpful.
Marketing hype at its finest
These are great bars, but they're not "all road", IMHO. These are by far the stiffest bar I've ridden, which has pros and cons. The pros of this bar are the shape, with really good hand positions and control. The control is fabulous, because of the shape and incredible stiffness. Cons are compliance, which Enve is not known for in the first place. I've had a few other Enve bars, as well as other brands, and they all had more compliance. My dedicated road bike has an aero bar with an integrated stem, which has more compliance. I had aluminum bars a couple years back, and they had more compliance. These AR bars have in your face stiffness, which isn't something I want on an "All Road" bike. If you race, these might be for you. The only place I see these in my world, is if I built a dedicated climbing bike, as the hand positions are perfect, the stiffness and control would be great on the climbs and descents, and the weight is low. The minimal flare is rad it gives an extra level of confidence without being extreme. These replaced the Enve gravel bar I had on my bike, as I wanted less flare and flat tops. I like the feel of the AR better, but have I mentioned compliance yet?
The price is also stupid expensive, but that's Enve, hence the low value rating. Enve and value do not go together. It's not meant as a negative, but they're prices are higher than most. I believe they are always at the forefront of design, but they've always struggled with, or chosen to ignore, compliance. Many brands have caught up to Enve from a design an execution standpoint and surpass them on the price/value.
I'm not going to get rid of these bars, but beware of the marketing hype. I believe the comfort they refer to is the hand positions. These can be used for AR, but you'd better be after specific characteristics in your ride, as they transfer more vibration than any bar I've ridden.
Thank you for your feedback.
Cycling Enthusiast
Los Angeles
Paired With Enve Wheels, These Are Fast...
Okay, so these tires ARE not the easiest tubeless tires to install, but I have to say that paired with my Enve AR 4.5s I was able to post PRs on some of the flat routes I routinely ride, this without any perceived extra effort on my part. I've been posting consistently fast times on segments, despite these wheels on my "slower" bike. I can only imagine that Enve's promise that these tires are designed to work best with their wheels is spot on. Haven't tried them on other wheels, but I'm super happy with the results on my AR 4.5s and on my SES 5.6s. And the sidewalls look fantastic.
Thank you for your feedback.
Great wheels so far
I'm running these with Rene Herse 650x48 Switchback Hill slicks on an OPEN U.P.P.E.R. and have about 170 miles, half gravel half road. They are great so far. They feel fast even without any aero benefit. They feel light when climbing and my pair weigh 583g for front wheel and 703g for rear wheel (shimano free hub). As expected with 650s, they feel more agile on steering through technical areas, but they're a little twitchy on road descents above 25mph compared to 700c's but easy to get used to. Highly recommend.
I did in-store pickup and it was friction-less. I also called support once for advice and they were very knowledgeable. I'll definitely buy here again.
Thank you for your feedback.