ENVE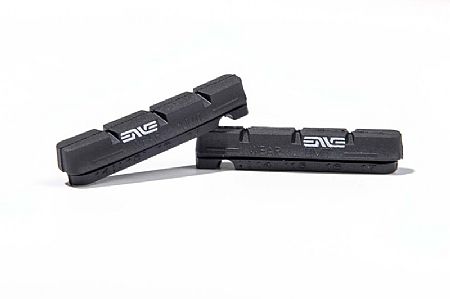 Cycling Enthusiast
N.Michigan
Great pads for great wheels.
Ibought an Enve3.4 wheelset from BTD this winter.
The wheels with Chris King hubs are expensive, but the best products usually are.
Combined with these brake pads the wheels stop as well as my good alloy rims, actually better.
Rain or shine! The pads are half the cost of other high end manufacturers pads, and that is nice because Enve could easily sell them for more.
I bought the wheelset , tires, and pads all from BTD . I shop with them because i have had issues with equipment from time to time and they have always been fair.
Thank you for your feedback.
1 of 1 customers found this review helpful.
Contrary to others on here, I thought these tires were awesome!
I ran the 25mm on my 20mm internal rims and they worked great. A lightweight tire that felt quite supple. Contrary to others on here I actually found them to be quite durable. They were really easy to mount, I did have to use one lever but otherwise it was a breeze putting on. I live in the mountains and have extremely variable road conditions from fresh pavement to super rough chip seal and gravel. I have been riding these things on long chunky gravel roads many times with no issues.
Used stans sealant and only had 1 puncture over 2700mi. The one puncture I did have did not immediately seal at first but eventually did seal a few mins later after I pumped the tire back up to pressure. I ran 77/80psi f/r @ 162lbs. I also found them to be very confidence inspiring in the corners. Overall I am satisfied and will be ordering them again.
Thank you for your feedback.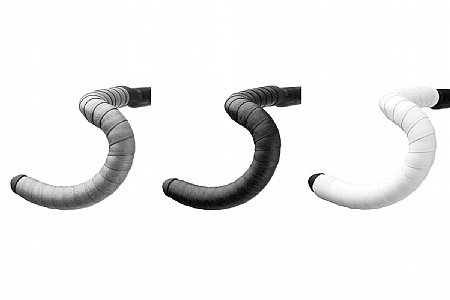 Long and super grippy
I swapped out my alloy gravel bars for the Enve G series carbon gravel bars. They were just enough longer that I wasn't able to re-use my bar tape. I decided to give the Enve bar tape a try and have been really happy with the purchase. The tape was plenty long enough, and much more grippy than what came on my bike originally. The tape looks really sleek as well. You can wrap it one of two different ways, with either the small Enve logo or the large Enve logo showing. I've tried multiple bar tape on my various bikes and I'm super happy with the Enve tape and will be using this again when it's ready for replacement.
Thank you for your feedback.
0 of 1 customers found this review helpful.
Feel Great
Long time waiting for these tires from ENVE. I own two ENVE wheelsets, the tires purchased were specifically used on the ENVE AR 4.5 wheels, completely tubeless, size 29. They fit great, attached immediately to the sides with the compressor and fit nice and snug. They roll nicely with 70 psi, and corner nicely too. But hit some road debris on the road, and the tire got slashed, and it hasn't sealed since. They are not great in the puncture resistant category. The tire got sliced on it's second use, about 1/4" gash. Two rides, and the tire is practically useless now.
Thank you for your feedback.