ENVE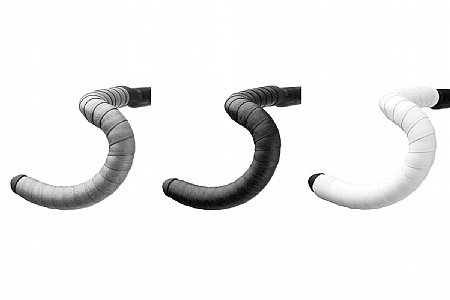 Cycling Enthusiast
Puerto Rico
Excellent grip
I've tried many handle bar tapes on my bikes, during more than three decades of cycling. This tape is above and beyond the best. I love the grip, wet or dry. It doesn't fade, it doesn't sag, and doesn't leave bad odors from sweat if I don't wash the bike right away. I know it is a bit expensive, but most of the tapes now a days are close are about the same price. Every time I use the bike, the tape feels fresh and new. Won't be changing brands any time soon. All my bikes have it now.
Thank you for your feedback.
Great for a gravel bike
Spec'd the Enve seat post on my ti gravel bike and could not be happier with the selection. I suffer from back issues herniated discs in the past and find a tremendous benefit in comfort with a carbon fiber seat post. It's the one part I won't skimp on. I went with the 27.2 mm post for some flex and give over the bumps and love the feel of this seat post. It also looks amazing too with the matte black finish. The adjustment is pretty straightforward and simple. To be honest, after all my research, I found this to be the best carbon fiber post on the market and my back would agree with how it dampens out the road fuzz.
Thank you for your feedback.
Competitive Racer
DFW - TX
1 of 1 customers found this review helpful.
I definitely like them
I have the zipp SL-70s on the trainer bike and these on my favorite outside road bike. Both are VERY new- only aluminum on my bikes until January of this year. It's fair to say that both are high quality bars of course, both offer SOME shockvibration-dampening but I cannot say that i've seen a dramatic difference in fatigue over round alloy. Possibly round carbon does a better job. I stopped riding with gloves 10 years ago and I still ride rather thin bar tape. Stiffness is great. I am a sprinter generally and both the Enve's and the SL-70s do well here. I can't do a TRUE apples-to-apples because they're not the same size. And that size seems to be a very contentious discussion. Without instigating a whole argument about wide versus narrow, I will simply state, my sl-70s we're purchased before I understood their flare. They are 40s at the hoods measuring about 41.5 at the drops. I bought the Enve's in 40 (on purpose) which are 36 at the hoods and curved in. I LOVE THEM. I like how they bring my elbows in. Definitely more aero- no comfort trade-off I can find. But let me also add, that switching back and forth between the two bars has literally been a non-issue. NO adjustment. I don't even notice. I also wanted more reach. The Enve's are 79 (you may see advertising otherwise- they're marked 79 on the bars), the sl-70s are 70. I like that extra length for my wrists slapped down behind the hoods. Both bars clamp well and stay in place including the brifters. I use a pretty basic aluminum stem on both bikes. I had one frustration with the Enve's - cable routing. I don't know if I just got one that was a little rough on the inside but the Enve's ripped apart the brake housing of the first pass I made through with an old cable for testing. And VERY hard to get out of the hole by the stem. The sl-70s are SO FAR AHEAD here. But after fiddling with a test section of housing on both sides, I managed to build a little bit of technique that reduced the effort and didn't ruin the real set of cables. If you're running mechanical- good luck with the Enves! I do on the SL-70s (Shimano DA) and both shift and break go nicely in one hole and come out by the stem together beautifully. I have no idea how you would get them both in one hole on the Enve's with all the trouble I had with brake cable only (Gen1 Etap). I'm very interested also to try the Enve clip-ons. (aero bars)- another reason I was attracted to the Enves. Oh, I've seen no one comment on the bar end plugs. They're ok. Frankly, no big deal-- until you break one since without sawing off the ends, the openings are too small for standard bar-end plugs!!
Thank you for your feedback.
Cycling Enthusiast
Gambrills, MD
0 of 1 customers found this review helpful.
Speed on tap!!
These wheels may not be for everyone. If youre of the mindset that you can pay for speed, you may be partially right. Hear me out. Yes they are fast, depending on who is supplying the speed. You push harder theyll go fast. But dont expect theyll do the work for you.
Thank you for your feedback.
Earn $300.00 store credit
Earn $300.00 store credit
Earn $160.00 store credit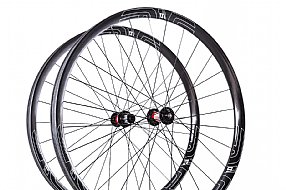 Total Savings:
$420.00 (15%)
Earn $238.00 store credit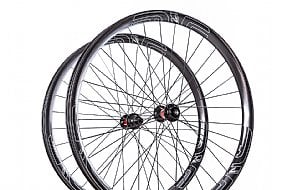 Total Savings:
$435.00 (15%)
Earn $246.50 store credit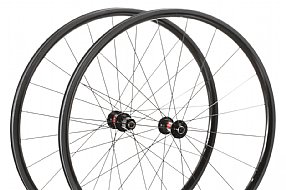 Total Savings:
$435.00 (15%)
Earn $246.50 store credit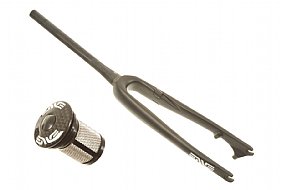 Total Savings:
$59.62 (11%)
Earn $48.23 store credit