ENVE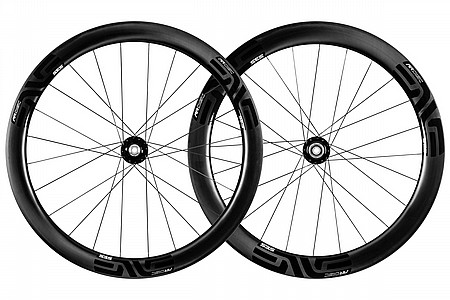 Cycling Enthusiast
Knoxville, TN
Wow What an upgrade
Road a set of Roval CLX32 that came on my bike for 2 years. Wanted to try a deeper rim with better support for 28C tires. The difference in this upgrade is more than I had hoped for. Comfort on less than perfect roads is considerable, apparent right away, they ride as smooth as my old wheels with 32c tires. The big difference is the sped and stability. Beyond 20MPH the speed difference is drastic it just takes less energy to obtain and maintain the same speeds. I have a steep hill near my home that I ride very often on my old wheels with similar tires I could sprint the top and hit 50mph on the Enve I can coast off the top and hit 50mph. I live in a mountainous area most of my rides climb 90+ feet per mile and I was concerned that these wheels would not climb as well but, I feel like I maintain speed much better through rollers and into the bottom of climbs. The difference in speed once i'm in the lowest few gears on steep climbs doesn't feel any different and my strava climb times have not diminished. The stifness of the wheelset when out of the saddle and hard cornering feels very supportive. I'm still working on tire pressure to find a balance of cornering confidence and smooth ride, I'm finding pressures about 20psi less than my old wheel tires work well, bit a couple psi up or down makes a huge difference. This was a very expensive upgrade but Im very happy with the results.
Thank you for your feedback.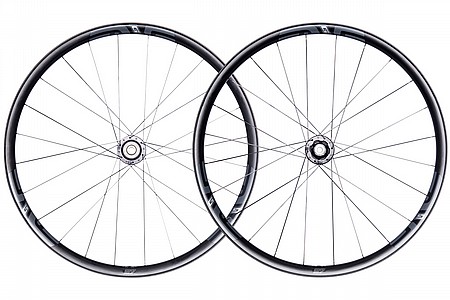 Cycling Enthusiast
Fort Collins, CO
Solid performer
I've had them out on one ride so far (mounted with Pirelli Cinturato H 45mm), and covered everything from pavement to gravel to single track and back again. The wheels definitely performed to my expectations as a premium brand. In particular, the Enve hubs were smooth and fast-engaging. Mounting the Pirelli tires to the G27 was as easy as any tubeless set up. Seated with a floor pump no problems. During the whole ride (extremely windy btw), the wheels felt predictable while also plenty fast and fun.
My only minor stumbling block with these wheels (Enve in general) is the absence of rim tape from the factory, which is forgivable since they are internal nipples and it doesn't hurt to true the wheels out of the box, and no center lock rings. Just feels like they miss the mark compared to most other premium brands.
Thank you for your feedback.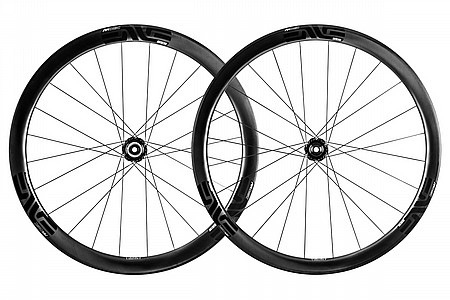 Truly all-road wheelset
These are amazing go-anywhere wheels. I have 28mm tires on them right now and they feel great on every road I've taken them on. Accelerates and climbs super well. They are SO much fun on descents. The wider rim width makes the ride super smooth and you feel more confident on those tight turns. The hub sound is perfect - not too loud, but still more than enough engagement. I've taken it on some pretty steep gravel descents as well and it feels as smooth of a ride as is possible on an all-road bike. I've also done a road race with them and they keep up with the aero bikes no problem. I've had a few rides with some crosswinds so far and it didn't phase them. Overall, I highly recommend these rims for someone that wants a great wheel-set that will take them everywhere with no compromises.
Thank you for your feedback.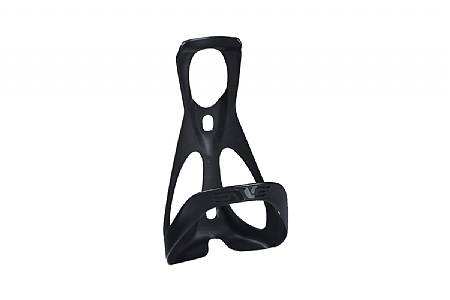 Cycling Enthusiast
Ashburn, VA
Works great if you can stomach the price
I recently built up a new road bike with full Enve cockpit and what better way to finish it than with a set of matching bottle cages. Enve stuff is no doubt expensive but I have been running their road bars for years and have liked them so much that it would be hard to switch. I have been running King and Wolf Tooth cages on my other builds along with Elite, etc. All work fine but what surprisingly set the Enve cages apart is how perfectly they grip the bottles. Some cages tend to grip too much (wolf tooth) and some not enough. With metal cages, you can bend them some to adjust but not so with carbon and plastic. Somehow, these grip at just the right amount so that bottles are easy to retrieve while riding and still provide more than adequate grip. I mostly got them to match the build and they mostly look the part but the functionality surprised me with how good they are.
Thank you for your feedback.