ENVE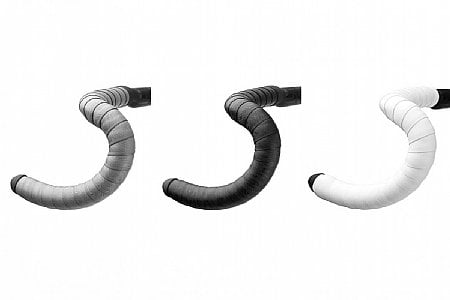 Cycling Enthusiast
Saugus, MA
1 of 1 customers found this review helpful.
What is this
Wrapping my bars with this tape was a genuine pleasure, this stuff stretches nicely, stays in place and is very pliable - the figure eight technique around the hoods was so easy and the finishing tape is excellent. As others have mentioned there is a ridiculous amount of tape, I did a fairly generous overlap on 44cm deep drop bars and still had way more than I needed. I was using Fabric Hex Duo (not the most durable) and thought that was the best out there until I tried ENVE's tape, this is exactly the feel I was looking for without realizing it. The squishiness and grip are just perfect in my opinion, I don't ride in wet conditions often it has been fine for me with sweaty hands. It's funny because when I felt the tape before it was on my bars I wasn't that impressed, I honestly didn't think it would be as grippy and soft while still feeling like it might actually be durable. I'm really hoping this tape lasts a while since it is quite expensive especially considering the end plugs are the most basic kind, I would like to have seen the same that Supacaz or Fabric include with theirs but I didn't feel like that was enough to deduct a star from my rating.
Thank you for your feedback.
1 of 1 customers found this review helpful.
Light, supple, fragile
I like everything about these tires except their fragility. I ran 27mm (front) and 29mm (rear) on Roval wheels, using Stan's Race sealant. The tires are light, supple, and easy to mount, they track straight and ride smooth. However ...
Both tires flatted within 200 miles due to small tears, the kind you cannot seal or plug. I have since patched the tires (because the tread is still fresh); but dare I remount them? Even for racing only, I am not sure I trust the tires enough.
Thank you for your feedback.
Cycling Enthusiast
N.Michigan
1 of 1 customers found this review helpful.
Light, tough, nice riding tires.
I have been using tubeless road tires for 8 years and have seen some big improvements.
The Enve SES tires in 25 mm on my Enve SES 3.4 wheels measure 27 mm wide once mounted.
They mount easy and I use a compressor to seat the bead. ( a generous amount of sligtly soapy water makes a hugh difference in getting the bead to seat ).
I have confidence they will stay on the rim if I get a blow-out, which is very important to me.
The tires ride very nice at 72F and 77R psi for my 170# weight . No cuts at all so far.
The are quite thin so I don't expect to get a lot of miles on them, but they do seem quite tough so I am confident the miles I do get will be trouble free.
They are very light for tubeless road tires. I've bought 4, 700x25 mm from BTD and they all were 232-238 grams.
Less than the stated weight , which is nice.
Most tubeless tires are improving and these are a good example of the current crop .
Thank you for your feedback.