ENVE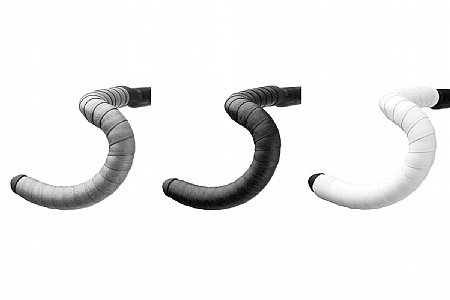 Cycling Enthusiast
New England
Pros and Cons
After using 2.5mil Lizardskin on my road bike, thought I'd give Enve tape a try (after product reviews finally started showing up online). I have Enve bars on my road and gravel bikes, and own a set of their wheels as well.
Enve Bar tape Pros: easy installation & they provide a generous length of each roll...surely enough for wider bars. Tape is good quality and seems rugged.
I logged a few hundred miles on the tape, but missed the Lizard skin experience...particularly how the grooves in the pattern provide more tactile response. While I like the stickiness of the Enve tape, it has a very smooth exterior. If you happen to be a golfer, think "tour wrap" grips. I do ride with gloves, and felt the 3mil Enve unnecessarily thick for road use. That combined with the smooth exterior did not provide the feedback I was accustomed to.
It certainly is a quality product and YMMV. Tape choice can be a personal thing.
(rather than go right back to Lizard skin, I decided to give Supacaz a try- as the characteristics seem similar)
Thank you for your feedback.
Cycling Enthusiast
New York, NY
1 of 1 customers found this review helpful.
Smooth Fast Ride, No Problem Mounting, Prone to Flats if Not Careful
New to tubeless, upgraded to ENVE 3.4 AR wheels, came with ENVE tires. Very happy with the feel of these tires, very fast, soft and plush. As a tubeless newbie, it took a while to get used to care and feeding of the tires (sealant/air leaks/plugs etc) so tended to get flats, especially on horrible city tarmac.
After approximately 2500 miles, was time to replace. Watched a ton of videos on YouTube and ENVE website and asked mechanically inclined riding buddies for mounting and inflating techniques. As usual BTD had the tires in stock at great price so I took the plunge. I was able to get the tire on the rim without too much trouble, being careful to make sure the beads were in the rim's center channel as per the ENVE videos It took a few minutes of coaxing but was not too horrible. No worse than mounting a new clincher tire. I was unable to inflate the tires using my regular floor pump but a friend had advised getting an AirShot, which worked perfectly and inflated on the first try.
Very happy with the feel and ride of these tires. Now that I am more familiar with tubeless, I have a better idea of how to care for them and feel comfortable installing new tires when they wear out. I rode Michelin Pro4 Endurance for years and these ENVEs compare favorably if not better. These are not endurance-type tires and may need to be replaced more frequently (2000 miles?) than Pro4 Endurance (2500) and are a bit more $$ but for me, the feel and ride are worth the trade off.
As usual, BTD had great selection and prices and had everything I needed to get the tubeless going.
Thank you for your feedback.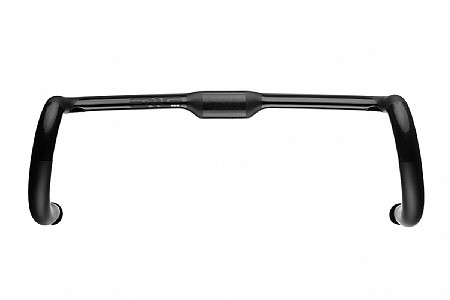 Cycling Enthusiast
Oakland, CA
Stiff and beautiful bars
I've only had a month riding, but already love these as my favorite bars, at least for my "go fast" days. The bars are beautiful and very stiff. I first tested the bars without tape and there was a noticeable stiffness. They don't flex under spint loads, but they also don't absorbed as much road noise as my previous Zipp round carbon bars.
THe standout feature compared to other aero bars is the flare of the drops to make the hoods noticeably narrower than the drops. I have 40cm replacing regular 40cm and the tops are noticeably narrower, whcih was the main reason for buying them. The flare will also mean that the levers are cocked at an angle and you can't get them vertical, but I'm fine with that trade, and some riders are rotating hoods inwards anyway.
The second reason I paid such a steep price for these bars was the option to have clip-on bars on an aero tops bar. ENVE has had these on backorder for months, but I will eventually try those out, although it will be a shame to leave marks on such a beautiful bar.
The end plugs are a nice touch, too, instead of using flat plugs that come with the tape, ENVE gives you aero plugs that overlap the tape edge for a smooter look and aero finish at the bar ends.
Thank you for your feedback.
ENVE SES road tubeless
I have a pair SES road tubeless 25mm that I run on my carbon fiber road bike. When I was searching for a new set of 30-32mm tubeless tires to replace the worn Panaracer Gravel Kings on my All City Space Horse, it never occurred to me that the ENVE SES would come up in the search. What a great tire, at this width especially! On this bike, I basically use as a commuter, I mainly take paved road. Occasionally, I cut through a park that has broken/buckled pavement, but still no real gravel. Anyway, it basically transformed the ride feel of the Space Horse and is measurably faster as well.
I seat the beads easily using a floor pump that has a compression chamber. Once that's done I go with Orange Seal endurance sealant; spin the wheels and bounce them; then I rest them horizontally for several hours coming back to spin them and flip them over to the other (horizontal) side. They hold the seal extremely well and seem to far more durable than their 25mm counterpart, which makes all the sense in the world. I'm very happy with them.
Thank you for your feedback.