ENVE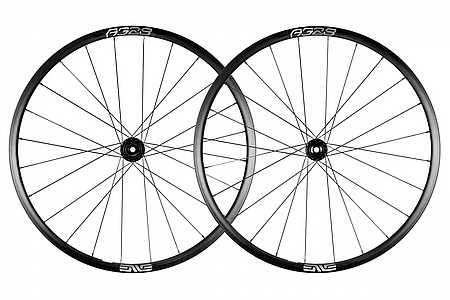 Awesome
Have these for my winter/spring wheelset on my Open Wide with 55mm Rene Herse knobbies mounted tubeless on them. I also use these wheels when I have a gnarly route planned, and despite routinely going too fast over some unexpectedly rough terrain, these wheels remain true and easy spinning. The hub sound is great, and I find that I freewheel faster than the two guys I usually ride with when going downhill (and they are on 700c wheels)--the hubs are buttery smooth and efficient, despite being Enve's "entry level" offering. My wife was not excited when I bought a second wheelset for my second bike, but I couldn't be more happy. I recommend.
Thank you for your feedback.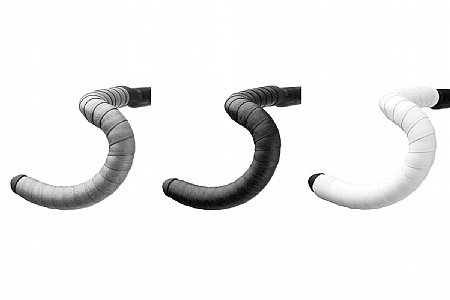 Cycling Enthusiast
Palo Alto, CA
Excellent tape
This tape is a nice compromise between soft/comfortable and thin/better control. It is very grippy which is definitely huge. I used it to replace the worn out tape on my Cannondale Synapse gravel bike. I ride about 3,500 miles/year. Overall, I like the Cannondale OEM tape slightly better, but both are really quite good.
Note: I tried a $20 bar tape for a year, picked randomly from a bike store rack. It was no good at all -- little cushion, minimal grip. A total waste of money. I was glad that it wore out after a year because that gave me the motivation to find a good tape.
As an aside, this is the first time I replaced tape by myself. Actually I had a second pair of hands helping, which turned out to be a very good idea. I watched several videos in preparation - the Park Tool video was clearly the best because it explained the three different ways to wrap around the brake levers. I'm very pleased with the results. Later, I removed the tape to install the Italian Road Bike Mirror. Reinstalling the tape was quite easy.
Thank you for your feedback.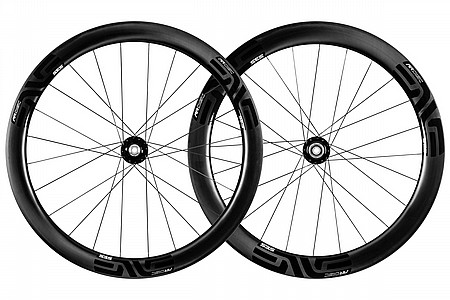 Cycling Enthusiast
Knoxville, TN
1 of 1 customers found this review helpful.
Wow What an upgrade
Road a set of Roval CLX32 that came on my bike for 2 years. Wanted to try a deeper rim with better support for 28C tires. The difference in this upgrade is more than I had hoped for. Comfort on less than perfect roads is considerable, apparent right away, they ride as smooth as my old wheels with 32c tires. The big difference is the sped and stability. Beyond 20MPH the speed difference is drastic it just takes less energy to obtain and maintain the same speeds. I have a steep hill near my home that I ride very often on my old wheels with similar tires I could sprint the top and hit 50mph on the Enve I can coast off the top and hit 50mph. I live in a mountainous area most of my rides climb 90+ feet per mile and I was concerned that these wheels would not climb as well but, I feel like I maintain speed much better through rollers and into the bottom of climbs. The difference in speed once i'm in the lowest few gears on steep climbs doesn't feel any different and my strava climb times have not diminished. The stifness of the wheelset when out of the saddle and hard cornering feels very supportive. I'm still working on tire pressure to find a balance of cornering confidence and smooth ride, I'm finding pressures about 20psi less than my old wheel tires work well, bit a couple psi up or down makes a huge difference. This was a very expensive upgrade but Im very happy with the results.
Thank you for your feedback.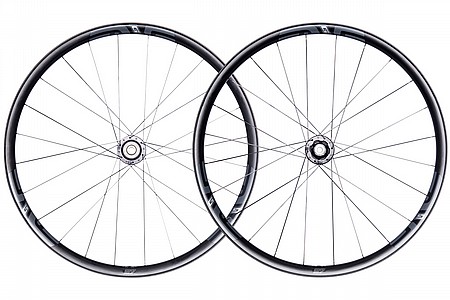 Cycling Enthusiast
Fort Collins, CO
Solid performer
I've had them out on one ride so far (mounted with Pirelli Cinturato H 45mm), and covered everything from pavement to gravel to single track and back again. The wheels definitely performed to my expectations as a premium brand. In particular, the Enve hubs were smooth and fast-engaging. Mounting the Pirelli tires to the G27 was as easy as any tubeless set up. Seated with a floor pump no problems. During the whole ride (extremely windy btw), the wheels felt predictable while also plenty fast and fun.
My only minor stumbling block with these wheels (Enve in general) is the absence of rim tape from the factory, which is forgivable since they are internal nipples and it doesn't hurt to true the wheels out of the box, and no center lock rings. Just feels like they miss the mark compared to most other premium brands.
Thank you for your feedback.