Brooks
Cycling Enthusiast
Erie, CO
1 of 1 customers found this review helpful.
Comfortable option to a B17
I bought this to replace a B17 on my fat bike. I have been trying out cutaway saddles after my doctor suggested that bicycling with regular saddles might be having some negative health consequences. Roughly the same shape as a B17, it is much more flexible, and therefore more comfortable over uneven terrain. It is waterproof as well so no Proofide needed. Not light by any means, but I am not concerned with the weight. I also think the price is reasonable. It is certainly worth considering.
Thank you for your feedback.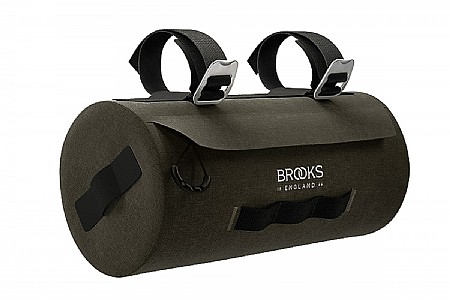 Cycling Enthusiast
Portland, OR
Nice but flawed design.
The bag itself is nice quality materials, and overall enjoyed my experience with it, however there are considerable flaws to the design. The biggest flaw is the zipper, it is very difficult to open or close while riding and after less than a year the zipper ran off the end, splitting the fabric and I had to cut the whole bag open to retrieve items. The zipper flap is pretty useless as it just flips up while riding, even in heavy rain, sometimes covering my handlebar light. The straps are well built and quite sexy, however they slip off the bag easily when not mounted, making it necessary to re-buckle everytime on and off to not lose them. Overall it's a nice city, light-use bag, just needs some updates in key places to make perfect.
Thank you for your feedback.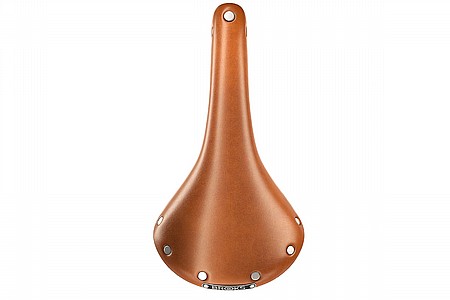 1 of 1 customers found this review helpful.
Theee is a reason Brooks has been in business so long
Like all Brooks seats the leather is very stiff. The Swallow is narrow and has very little on the side. The shape allows the seat to be more pliable. I'm a very light rider so other Brooks seats have taken me a long time to break in. Right out of the box with the included conditioner the seat was comfortable. After a few hours it took shape and rides nicely. Looks great and bought it on sale couldn't be happier with the purchase. Thanks BikeTiresDirect!
Thank you for your feedback.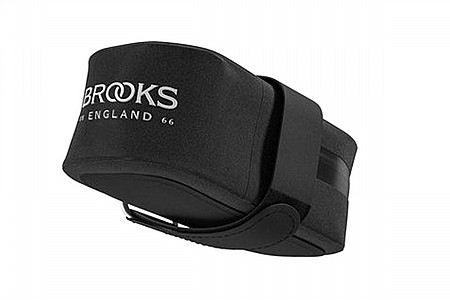 Cycling Enthusiast
Quad Cities, IA
1 of 1 customers found this review helpful.
Just Right
The bag is just right. It holds a tube, a couple of CO2 cartridges, and the CO2 valve, as well as a multi-tool, and tire levers. Just what I need for basic flat tire repairs or on-the-ride adjustments.
The strap loops around the saddle rails and tucks snugly up under the seat. By tightening the strap, the items in the bag are also held together so you don't get that annoying clank from the metal items banging into each other.
The zipper is a rubberized material that completely seals so you don't have to worry about water leaking through the zipper teeth.
All in all, a really nice, fashionable, retro style small bag. It matches up perfectly with my Brooks leather saddle and
Lightspeed T5.
It is also narrow enough that it doesn't rub against my shorts when I'm pedaling.
Thank you for your feedback.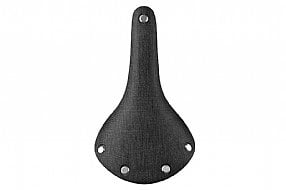 Total Savings:
$30.00 (20%)
Earn $7.19 store credit
Total Savings:
$23.99 (20%)
Earn $4.79 store credit
Total Savings:
$30.00 (20%)
Earn $7.19 store credit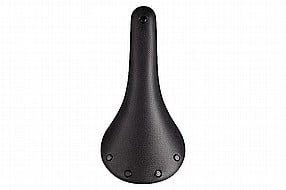 Total Savings:
$35.20 (16%)
Earn $16.63 store credit
Total Savings:
$16.50 (11%)
Earn $10.67 store credit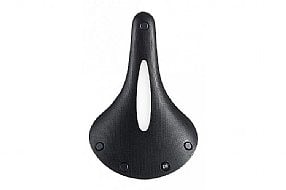 Total Savings:
$12.00 (10%)
Earn $8.63 store credit
Total Savings:
$15.00 (10%)
Earn $4.04 store credit
Total Savings:
$9.80 (14%)
Earn $6.02 store credit