Brooks
Cycling Enthusiast
Huntington Beach CA
Good Wider Width Saddle Well-made
I bought this saddle to replace a lighter, thinner Italian saddle which was beautiful cosmetically, but was doing me no favors to my nether regions. This saddle weighs nearly 1 lb about 6 ounces heavier than my old saddle, heavy for a road bike, but I am ok giving up a few ounces for more comfort. The first few rides were rough. I got very sore and was uncomfortable. However, after a few rides to allow my gluteus maximus to get used to it, the seat does get very comfortable. My suggestion is if you buy and it is not comfortable right away, give it a chance and be patient. It is worth it.
Thank you for your feedback.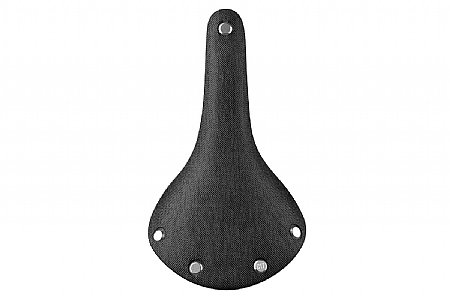 Great saddle
Saddles are always a personal choice obviously...very comfortable, it's like having a bit of suspension! Great classic look with no break in...A bit heavy but everything is a tradeoff...Have it on my gravel bike and very happy with the purchase!
Thank you for your feedback.
Cycling Enthusiast
Sherwood Arkansas
1 of 1 customers found this review helpful.
I was Wrong! Low Tech is Better
I have literally have spent hundreds of dollars on bike saddles over the past several years! I have put off buying a saddle that was born over 100 years ago, because I thought high tech must be better. Wrong! From day 1 the Brooks B-17 was comfortable, even though there is no padding. Currently, I'm averaging 180 to 200 miles per week, on an indoor trainer or roads and the Brooks continues to feel better every time I ride.
I have tried the other well known leather saddle, it was OK, however, the cutout was causing major wear on my bibs. A big plus for the Brooks they are guaranteed for 2 years and ten if you register the saddle.
But it's not all Roses: The saddle requires a 20 deg setback seat post for most riders. (Short rails). Leather Brooks Saddles should not get soaked with water and needs a cover. And lastly, you should purchase from Proofide (conditioner) to use to break-in and semi-annual treatments when you purchase the saddle.
Thank you for your feedback.
Cycling Enthusiast
Fort Myers, FL
Awesome classic saddle.
I am a frequent rider of 40 years duration. I ride road, hybrid and beach cruiser bikes. I bought the Brooks B17 Special to replace my retired (couldn't tighten the tension screw any more), 25 year old Brooks B17 Standard. I had a Special on my bike many years ago, which I loved but was stolen, and a Standard was available so I bought it. As many riders have noted, saddles are very individual to the rider as far as what works and is comfortable. They generally have to be purchased and ridden to see if they are right for that rider. I have a bag of a dozen saddles in my garage that didn't make the cut. The Brooks B17s, either Special or Standard, are not cheap but worth every penny. Though many riders report they have to break theirs in, both were comfortable for me right out of the box. They are beautifully constructed. If you have not found a comfortable saddle in the usual vinyl/ padded variety, try the Brooks B17 Special. My old one was rained on and sloshed through puddles repeatedly- no adverse effect as long as you apply saddle conditioner (Proofide recommended) as needed.
Thank you for your feedback.
Total Savings:
$52.50 (35%)
Total Savings:
$49.00 (35%)
Earn $4.54 store credit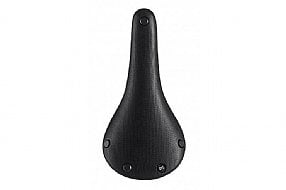 Total Savings:
$42.00 (35%)
Earn $3.89 store credit
Total Savings:
$50.75 (35%)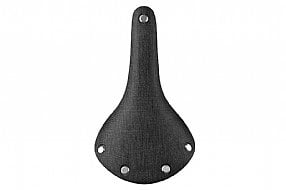 Total Savings:
$30.00 (20%)
Earn $11.99 store credit
Total Savings:
$23.99 (20%)
Earn $9.59 store credit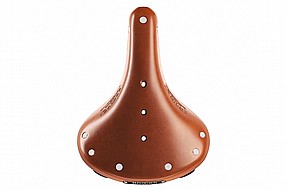 Total Savings:
$20.25 (15%)
Earn $11.47 store credit
Total Savings:
$28.60 (13%)
Earn $19.13 store credit