100%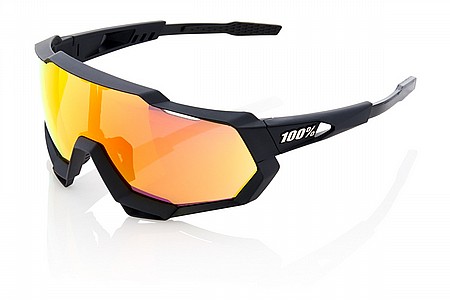 My favorite sunglasses for cycling!
Was always a die-hard Oakley guy. Radar, Jawbreaker, Batwing, Sutro, etc...I still like most of the Oakleys. But these feel much more solid and durable. They're comfortable, they look great, they keep the sun and bugs out of my eyes. And...Peter Sagan wears them. What more do you want?
Thank you for your feedback.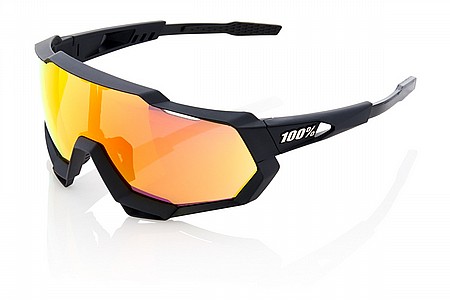 2 of 2 customers found this review helpful.
Cool lookin 100% For SURE!
I have been hunting down the White frame with black lens but could not find it. I settled with the white frame blue lens. I thought the plastic line in the middle would block some of my vision but it doesnt. just a sweet pair of shades for riding.
Thank you for your feedback.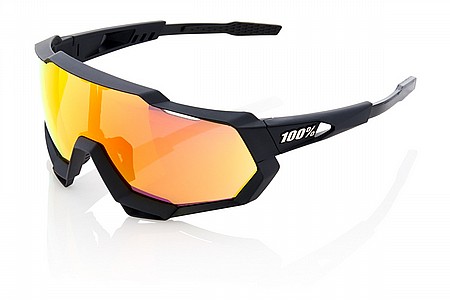 Competitive Racer
Portland, OR
2 of 2 customers found this review helpful.
Stylish, Light, and Great Coverage
I've used these glasses quite a bit and while the fit is a wee-bit tight on my wide, fat head they're still rad glasses. They're super-light considering how big they are. The lens coverage is really good, similar to Oakley Jawbreaker but a little more so. The ear pieces move in and out to allow for adjustability, if needed. And changing the lens is pretty simple. I think for the price they're a really good pair of glasses. If you like the coverage of the Jawbreaker but want something a little more stylish and loads more coverage, and cheaper than the Oakley's, you'll like these sunglasses.
Thank you for your feedback.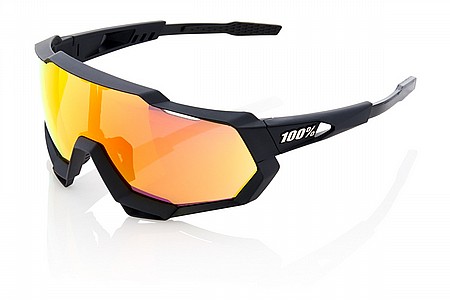 2 of 2 customers found this review helpful.
Stand out from the Oakley crowd
I absolutely love the unique style of these glasses and the fact that theyre different from what the majority of other cyclists are wearing.
The lenses are pretty simple to change, but maybe not quiet as streamlined as the Oakley Jawbreakers. Value wise through, you get an extra lense which is great.
You get a lot of visual coverage with these and not too much of the frame is in the way when looking behind you.
The only downside for me is that the arms sit very tight on the sides of my head. Over a several hour ride, it becomes more noticeable. Because theyre so tight, its also slightly more difficult to take the glasses onoff while on the bike. They do sit in my helmet just find though when I have them off. Regardless, I still prefer these to my other sunglasses from Oakley and Smith.
Thank you for your feedback.