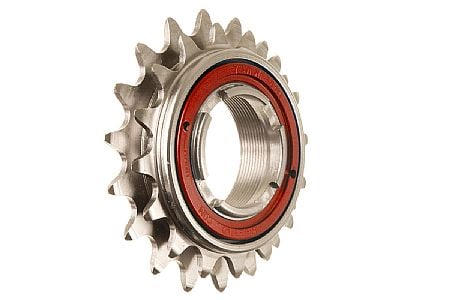 Competitive Racer
Minneapolis, MN
0 of 1 customers found this review helpful.
Great upgrade
I got this to upgrade my winter bike setup. I put the Surly 1719 dingle cog on one side and the Dos 1618 freewheel on the other (with 44/42t chainrings). This freewheel is replacing a 16t generic Shimano one and the difference in quality is incredible.
It might seem expensive, but for me it should be well worth it - the Shimano freewheel needs to be replaced after one winter, I'd need two of them to get the high/low gearing I want, and I don't have to deal with a removal tool in a vice whenever I want to change gears, so I'll be ahead if this lasts for more than two years.
On a side note, I'm very excited to hear how this sounds with some studded tires this winter.
Thank you for your feedback.