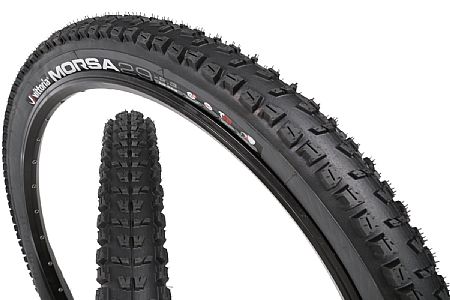 Vittoria Morsa 29
Fast rolling, excellent cornering tire despite the weight in 29. Use them primarily for summer since not great on wet. Loose over hard ideal. Stout sidewall but will tear fairly easily on top of tread and at tire bead, so use caution when blasting thru the rock.
Thank you for your feedback.
0 of 1 customers found this review helpful.
Solid trail tire
For trail use this tire is hard to beat. Has good grip for the desert Southwest. It has proven to be very durable. I have had the occasional punture with this tire toward the end if the tire's life...only reason I don't give it a 5 star rating
Thank you for your feedback.